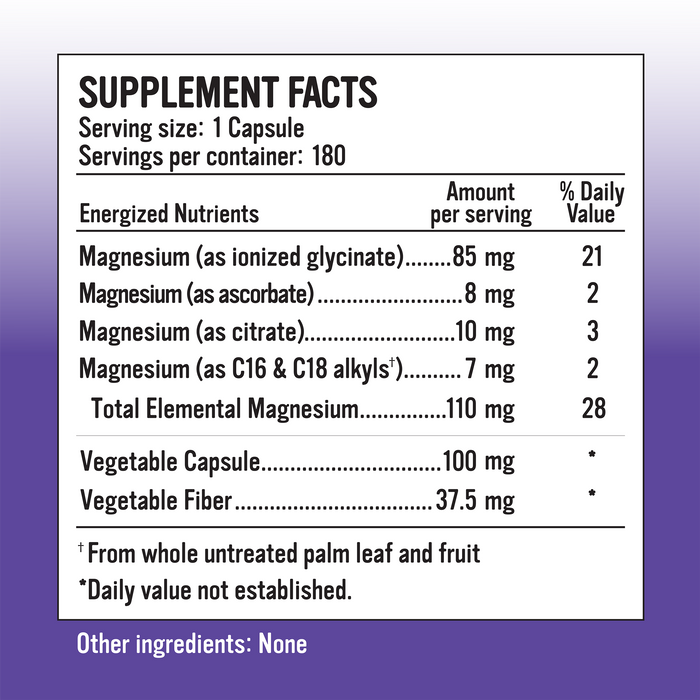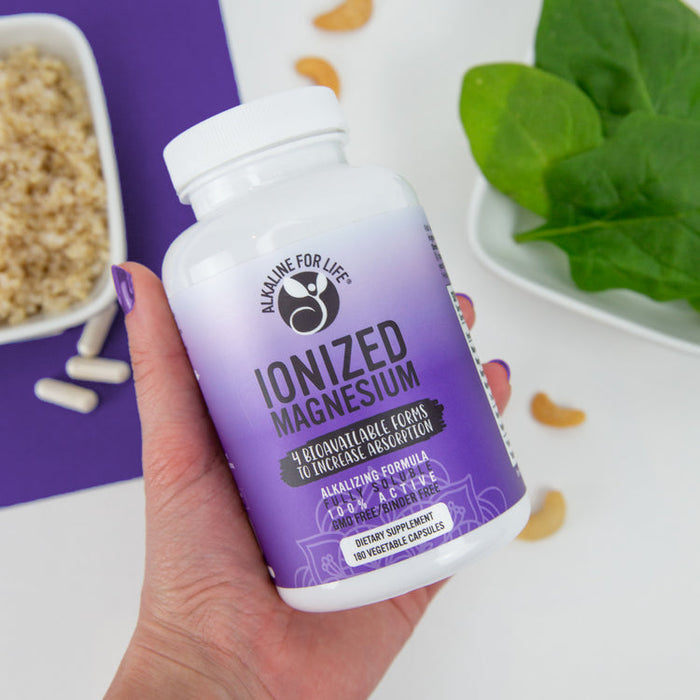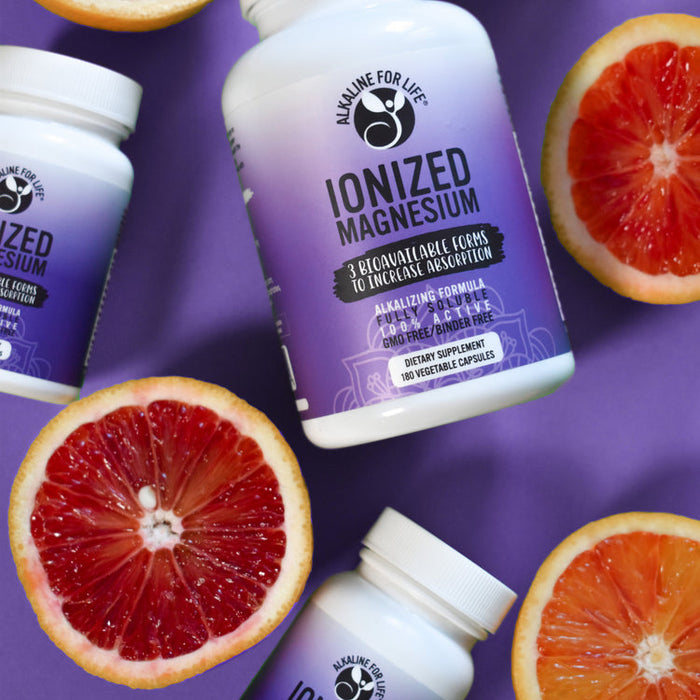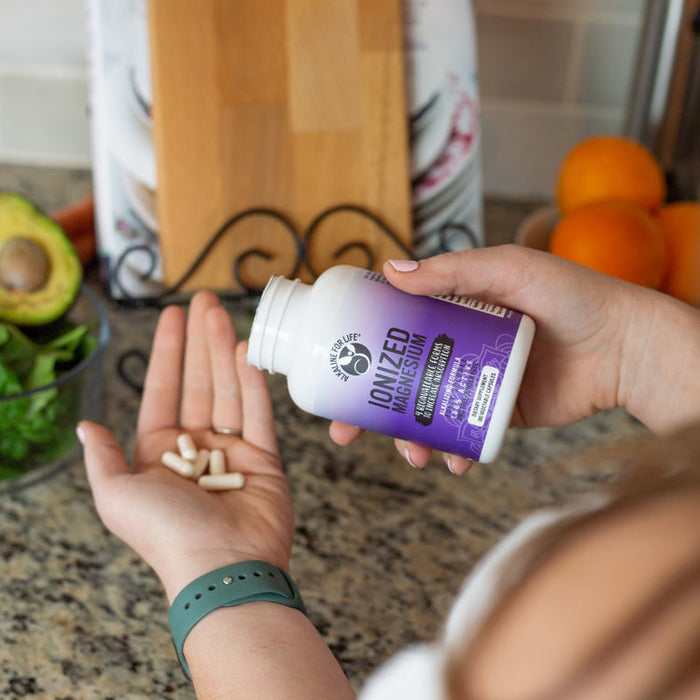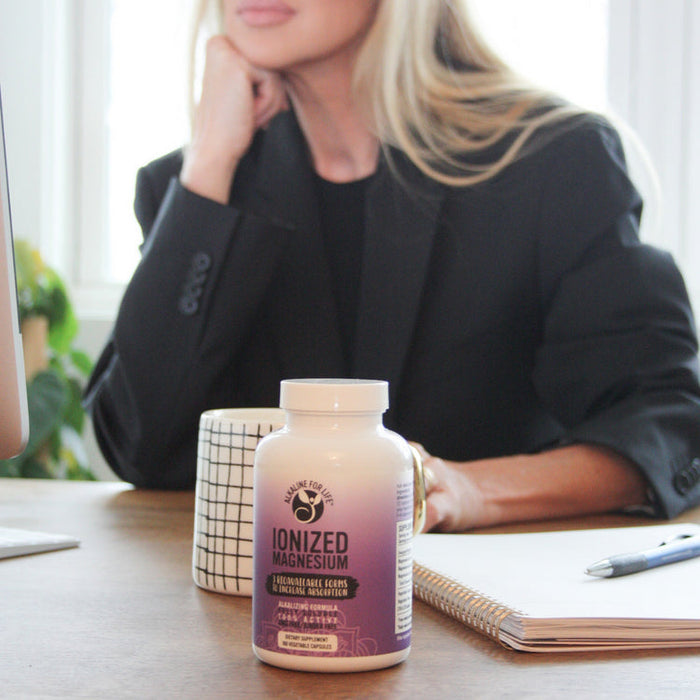 Highlights
4 natural, fully-ionized, alkalizing magnesium forms (glycinate, ascorbate, citrate, C16 & C18 alkyls) - 

the biologically active forms used within the body. 

Optimum absorption and optimum bioavailability. 

Each form of magnesium is combined with its own active transport cofactor. These cofactors deliver magnesium to the cells and, additionally, activate the energy production pathways leading to energy boosts.

High potency and active for its entirety shelf life.

100% natural, 100% active.
Pharmaceutical-grade ingredients.
Assured purity, free of GMOs, additives, allergens, preservatives, gluten or coloring.
Overview
The key to increasing magnesium status is proper absorption. Most people only absorb 4–30% of popular magnesium supplements, because they contain the oxide or chloride forms of magnesium which are difficult to absorb. With Ionized Magnesium, the individual will receive the form of magnesium right for him or her, and the synergy of the 4 most bioavailable, ionized magnesium forms (magnesium glycinate, magnesium ascorbate, magnesium citrate, and magnesium C16 & C18 alkyls) will increase absorption of all. Magnesium can help improve blood pressure and blood sugar levels while blocking calcium depletion in bone and body. Learn More
Ingredients
Serving Size: One (1) capsule
Number of Servings: Large (180 tabs) — 180 servings, Small (60 tabs) — 60  servings
Energized Nutrients:
Magnesium (as ionized glycinate)......85 mg
Magnesium (as ascorbate)......8 mg
Magnesium (as citrate)......10 mg
Magnesium (as C16 & C18 alkyls*)......7 mg
Vegetable Capsule......100 mg
Vegetable Fiber......37.5 mg
*From whole untreated palm leaf and fruit
Does Not Contain: citrus, MSG, wheat, gluten, corn, starch, sugar, wax, soy, yeast, zein, sulfate, phosphates, preservatives, casein or other milk derivatives
Suggested Use
As a dietary supplement, take one (1) capsule daily with meals or as directed by your healthcare professional. (Typical dosage: 1–6 capsules/day.)