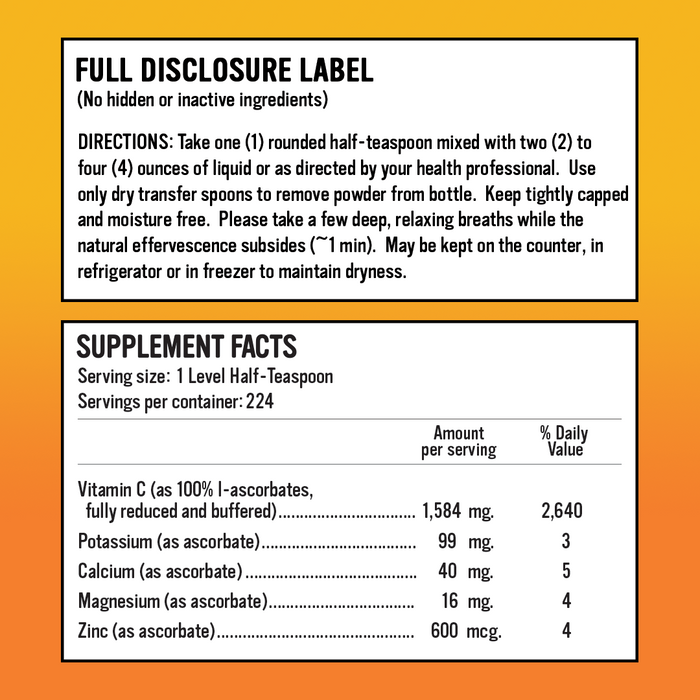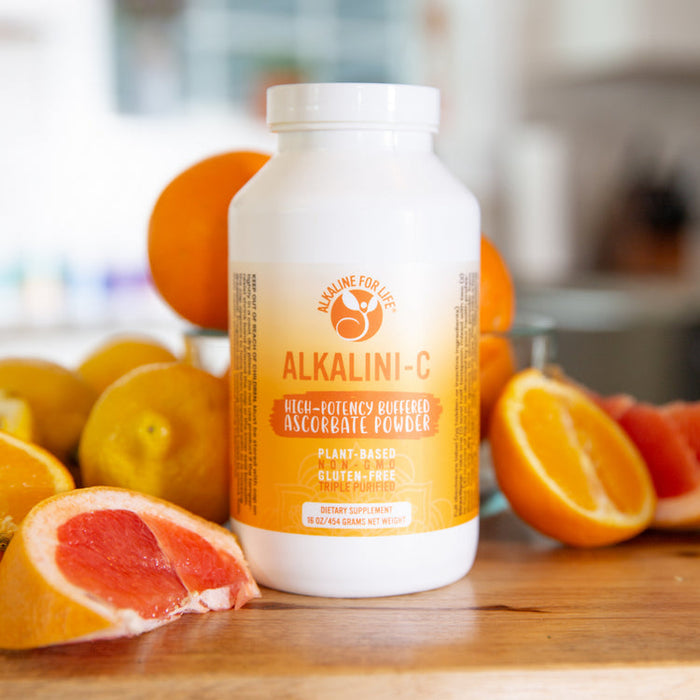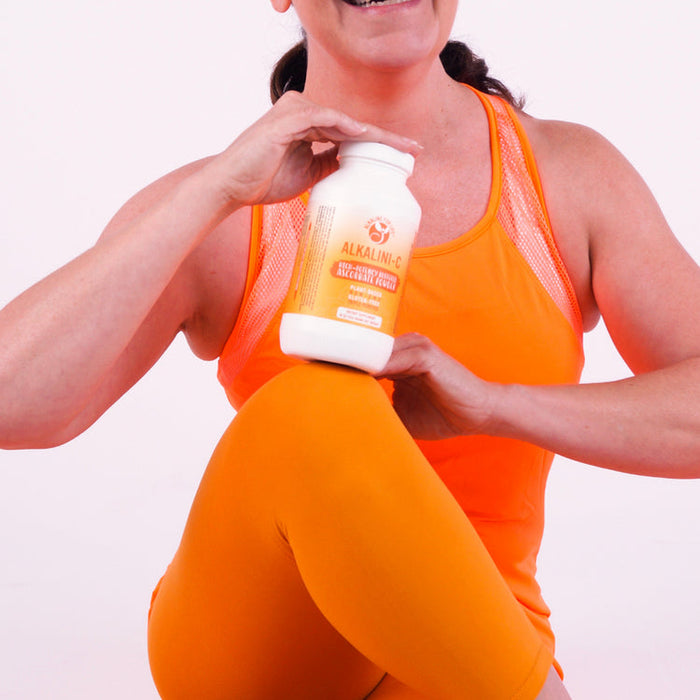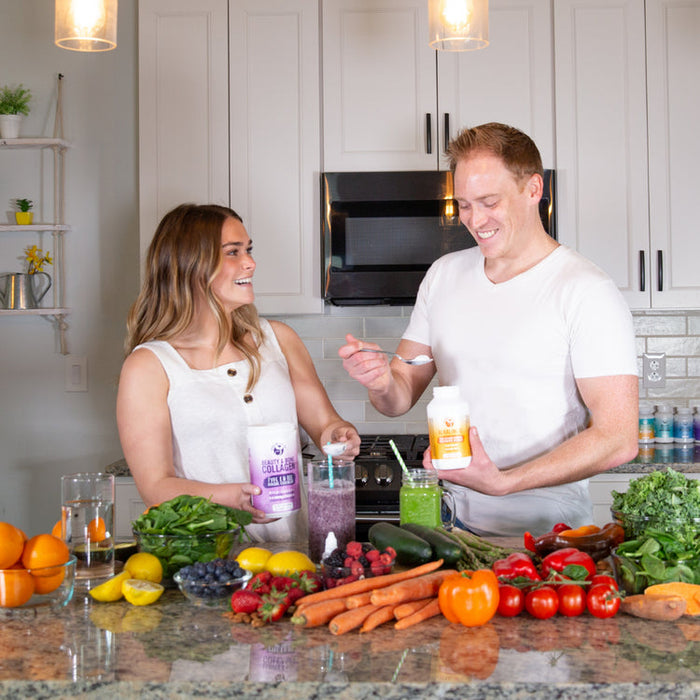 Alkalini-C Alkalizing Ascorbate Powder (Vitamin C)
Our potent, best-selling, alkalizing Vitamin C
Stock up now for fall allergy season!
Alkaline-for-Life's new Alkalini-C is a pH-balanced, vegetarian, allergen-free, and completely buffered mineral ascorbate. It is the world's purest, grain-free, and most potent form of vitamin C. Alkalini-C 100% as  l-ascorbate, fully reduced and corn free works harder, more quickly and more persistently than any other vitamin C on the market.
High Potency: Our Alkalini-C  is triple purified under nitrogen which prevents free radicals from harming the ascorbate, and ensures its full antioxidant value. This thoughtful manufacturing process maintains the high antioxidant capacity of Alkalini-C to make it more potent for you.
Better Absorption: Cofactors, metabolites, and transporters in Alkalini-C powerfully enhance absorption and tissue action.
Balanced Formulation: Alkalini-C  contains a balance of essential minerals: calcium, magnesium, potassium, and zinc. Most Americans are deficient in one or more of these key minerals, due to stress, ill health, food processing, toxins, and other factors. Using Alkalini-C on a regular basis helps build alkaline reserves of these minerals. 
Superior Taste: Our Alkalini-C tastes better than other vitamin C powders, so you are more likely to stick with it. When mixed with water or juice, it produces a tasty, slightly effervescent drink! 
Assured Purity: Created with an exclusive triple crystallization process, Alkalini-C is an innovative product with exceptional purity and bioavailability. In addition, at Alkaline for Life we stand by our purity guarantee so you can trust that you are receiving the highest quality supplementation.
Why Buffered Ascorbate vs Other Forms of Vitamin C?
Did you know that vitamin C is essential for the production of healthy collagen and bone?
Did you also know that the most active and powerful form of vitamin C is the fully reduced (non oxidized) and fully buffered ascorbate powder!
From more than 30 years of clinical nutrition experience, Dr. Brown finds the buffered ascorbate formula like that in Alkalini-C to be the premier repair agent essential for the health of all cells! This special form of vitamin C mineral complex provides the same natural form of vitamin C found in the human body and as found in food!  The antioxidant properties of a carefully processed buffered ascorbate protect the bones from the ravages of unwanted inflammation. In addition this buffered ascorbate nourishes the adrenals and enhances the neurotransmitters and increases resistance to stress, which we all know greatly damages bone.
The half-life of vitamin C varies greatly from person to person. Those with health challenges, immune weakness, allergies, heavy metal burden, high stress, or bone concerns are likely to use up vitamin C much more quickly and will need a higher daily intake. Alkalini- C is made with great purity so that the most hypersensitive individual will be able to take a high enough level to initiate and maintain repair.
Alkalini-C Buffered Ascorbate is the most powerful form of vitamin C on the market backed by more than 300 peer reviewed studies on the benefits of the l-ascorbate fully reduced, fully buffered form of vitamin C. 
Our Purity Guarantee
FREE FROM:
Citrus, MSG, wheat/gluten, corn/zein/starch, dairy/casein/whey/milk derivatives, yeast, soy, sulfate, phosphates (other than co-enzymes), and preservatives.
GMO FREE
Gluten FREE
Our Alkaline for Life Assurance to You:
Plant Based
100% potency for entire shelf life
Pharmaceutical grade or BETTER with assurance that our products exceed the FDA's pharmaceutical GMP (Good Manufacturing Practices) regulations. 
Rapid dissolving to reduce digestive distress
Full Disclosure Label - No Hidden Ingredients - Formulated for the most sensitive chemistry  with a focus on purity. 
Optimized Bioavailabilty using biologically preferred ingredient forms. Activated by the same transporters used in nature and food.