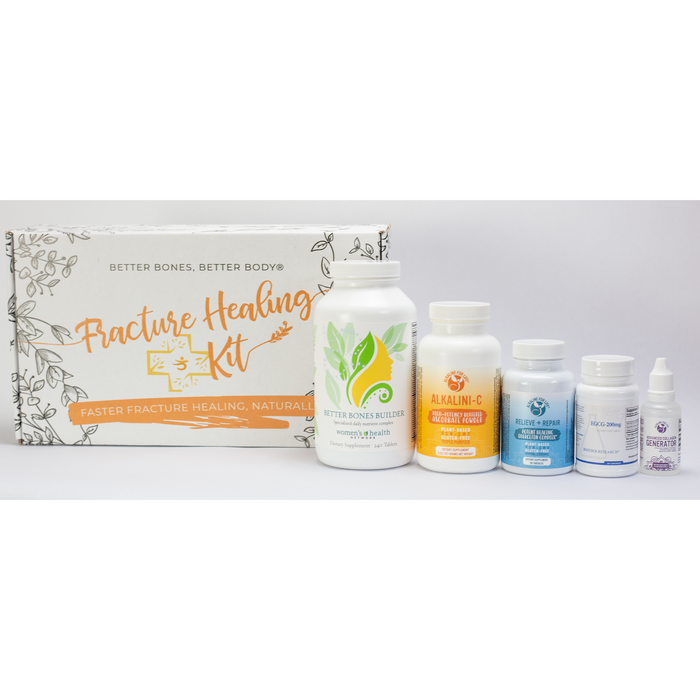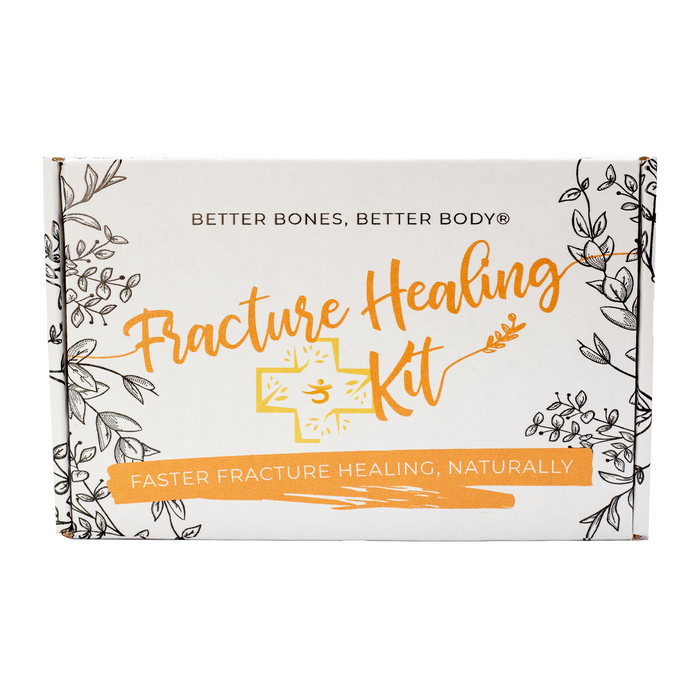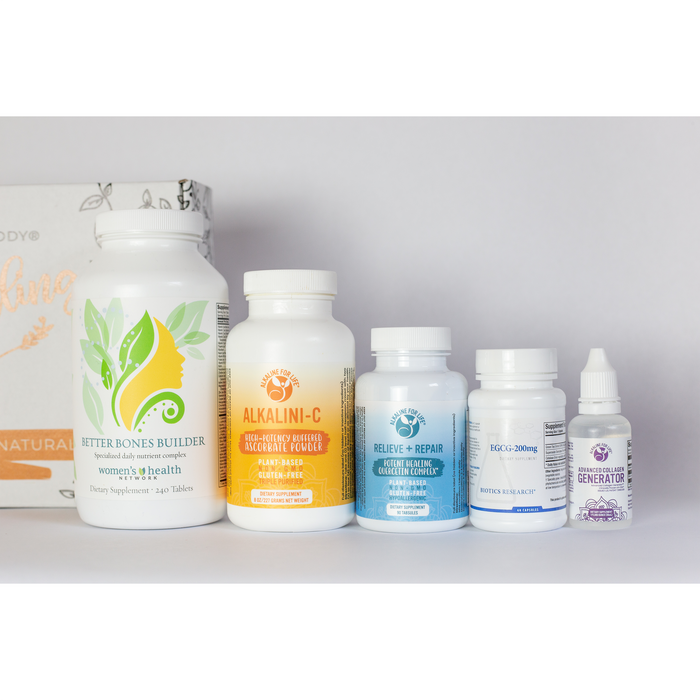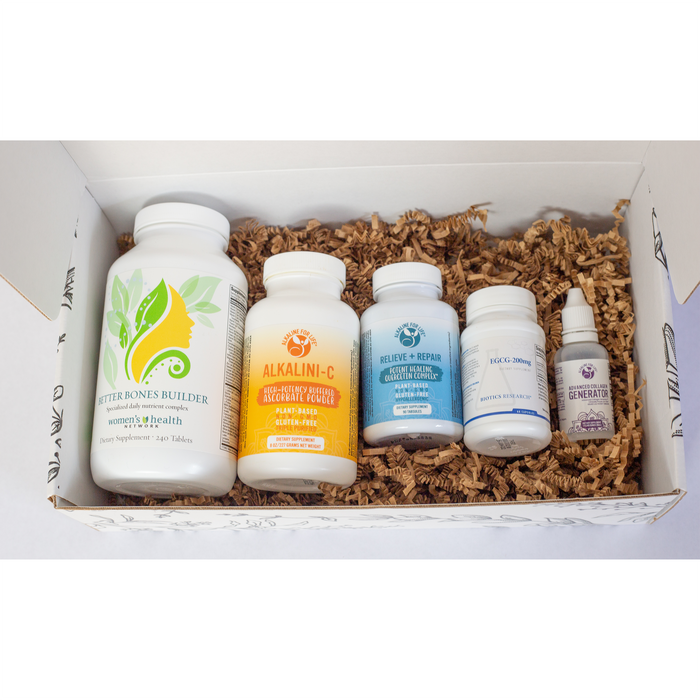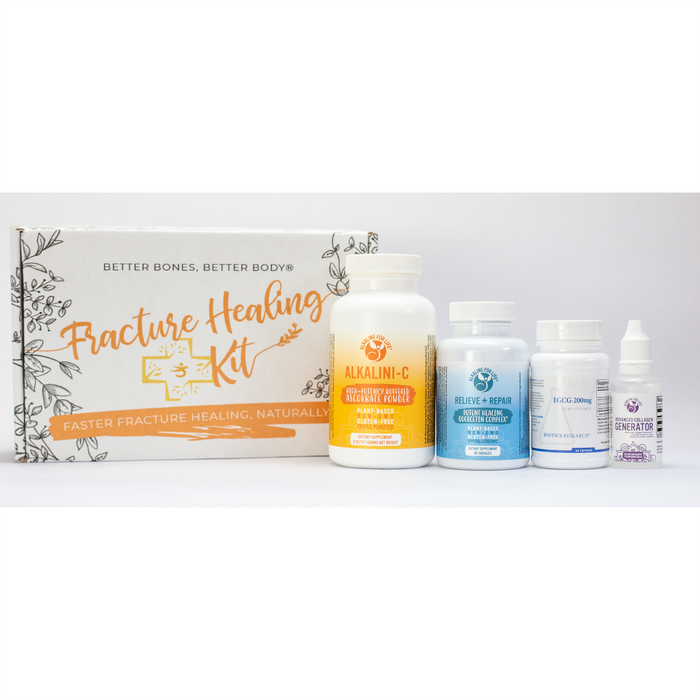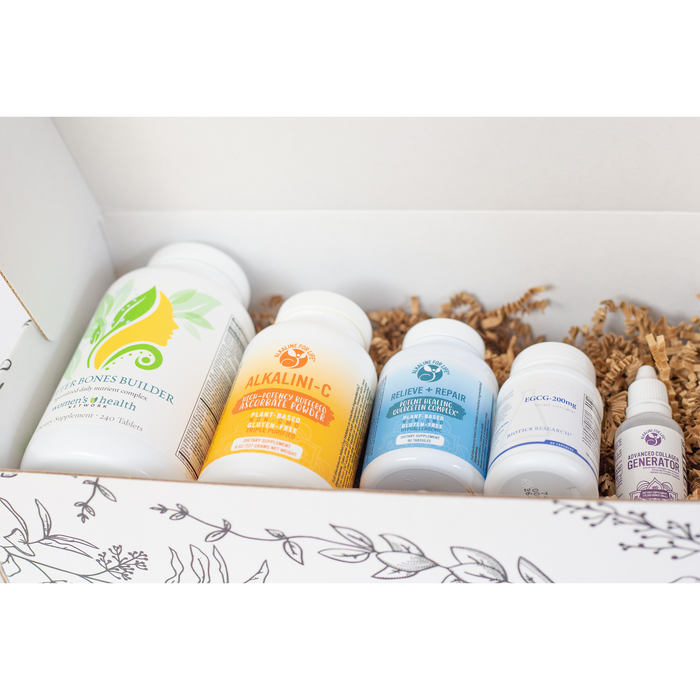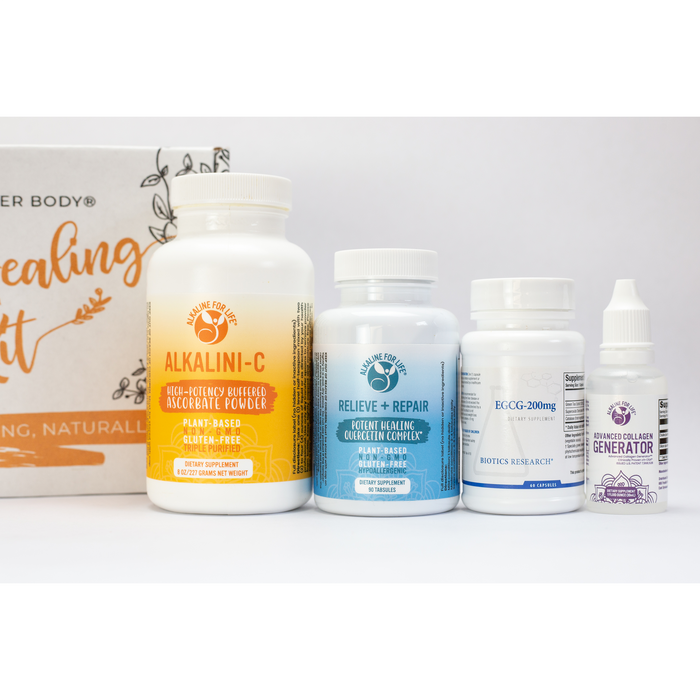 Fracture Healing Kit (with or without multivitamin)
Heal Faster With Repair Nutrients
Do you have a fracture? With this kit from the Center for Better Bones, you can speed up your healing time.
A 12-page article by Dr. Susan Brown, "How to Speed Fracture Healing,"  describing the processes of bone healing as well as the nutrition, lifestyle, and complementary medicine approaches that promote rapid bone regeneration. You will receive this article as a DOWNLOAD upon purchase.
1 8 oz. bottle of Alkaline for Life® Alkalini-C
1 90-tab bottle of Alkaline for Life® Relieve+Repair 
1 60-cap bottle of Biotics Research EGCG Green Tea
1 1 oz. bottle of Alkaline for Life® Advanced Collagen Generator
You can purchase the kit with the above items and use it with your present multivitamin formula, or you can add our Better Bones Builder multivitamin for bones which provides additional bone healing support.