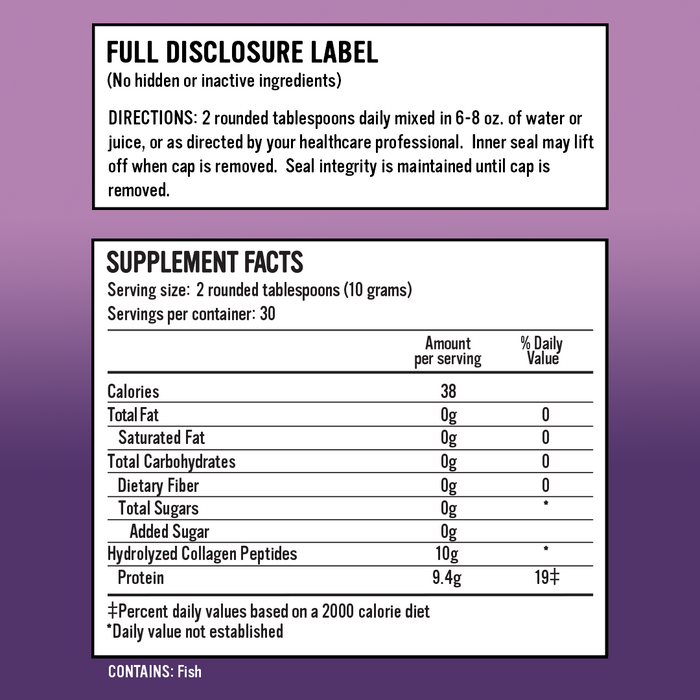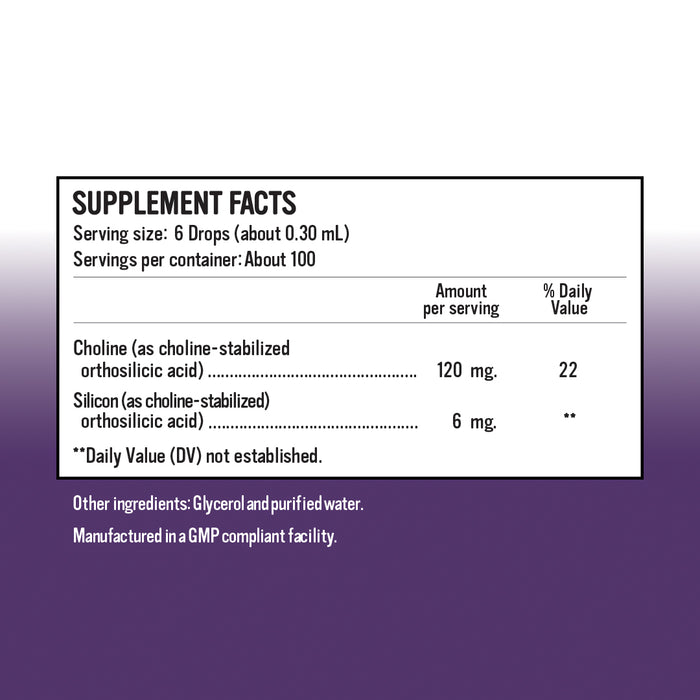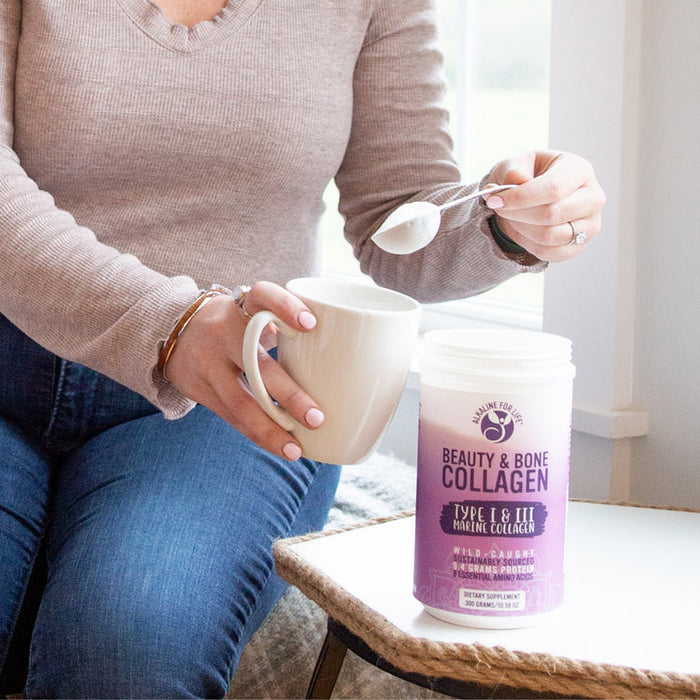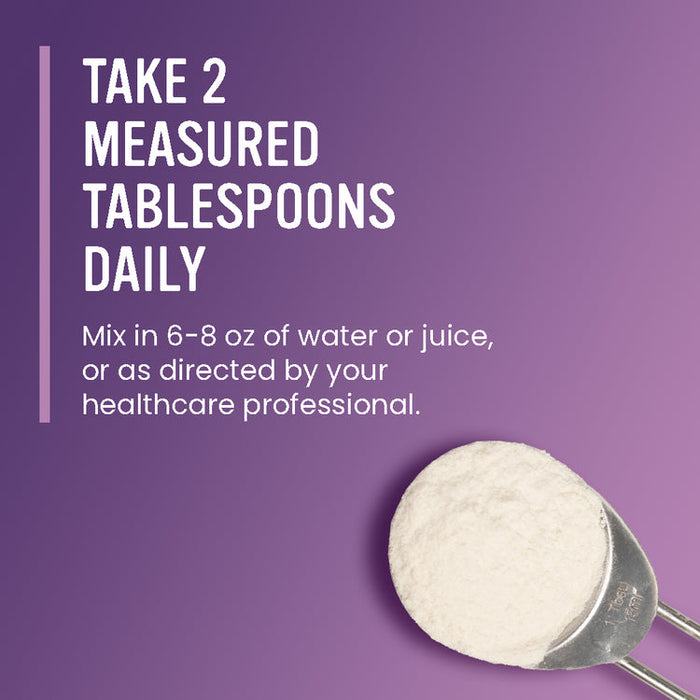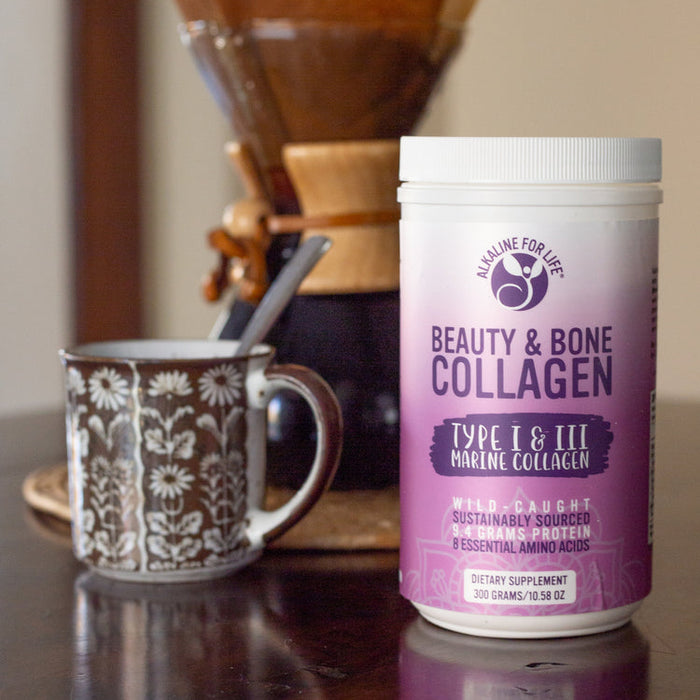 Step 1: Our Beauty & Bone Collagen 
Why:  When we take collagen orally it provides the basic building blocks we need to stimulate our internal production of collagen. It also stimulates the bone building cells and limits activity of the bone breakdown cells. 

What: Our wild-caught, sustainably sourced marine collagen contains more amino acids and absorbs faster than other collagen products.  Beauty & Bone Collagen  is sourced from North Atlantic fish from US/Canada/Europe. It is made from the skins, fins & scales of such cold water fish as cod, haddock, pollock, hake, red fish, and yellowtail flounder. The product is sustainably caught, wild and free of all impurities.
See Lab Testing.

🐟 Wild-caught marine collagen
✔️ Type I & III is the most abundant in hair, skin, & nails
♻️ Sustainably sourced from North Atlantic cold water fish
💪 9.4 grams of protein - Add to your morning shake
✨ 8 essential amino acids - 18 total amino acids
💖 Clean label, free of impurities, extensively tested
😌 Easy to digest
1 Bottle is approx one month supply 
Step 2: Our Advanced Collagen Generator 
Why: Silicon is an essential mineral for hair, skin, nails, and bone. In fact, it is the 3rd most abundant trace mineral in the body. 

It is also extremely important for optimum synthesis and stabilization of collagen.

Lastly, it promotes  keratin and elastin formation—two proteins that assist in skin elasticity and hair strength.

What: ch-OSA® or choline-stabilized orthosilicic acid, a clinically proven complex that turns on the fibroblasts in skin and osteoblasts in bone that generate collagen.
1 Bottle is three month supply