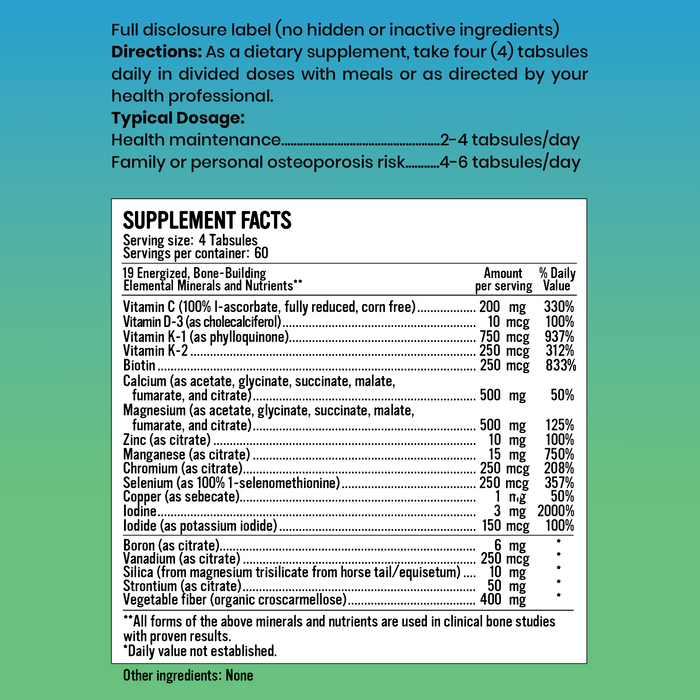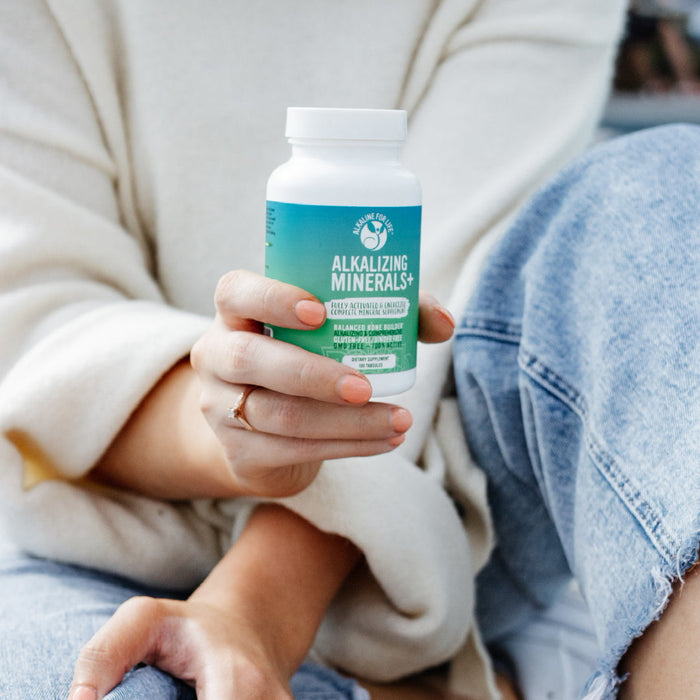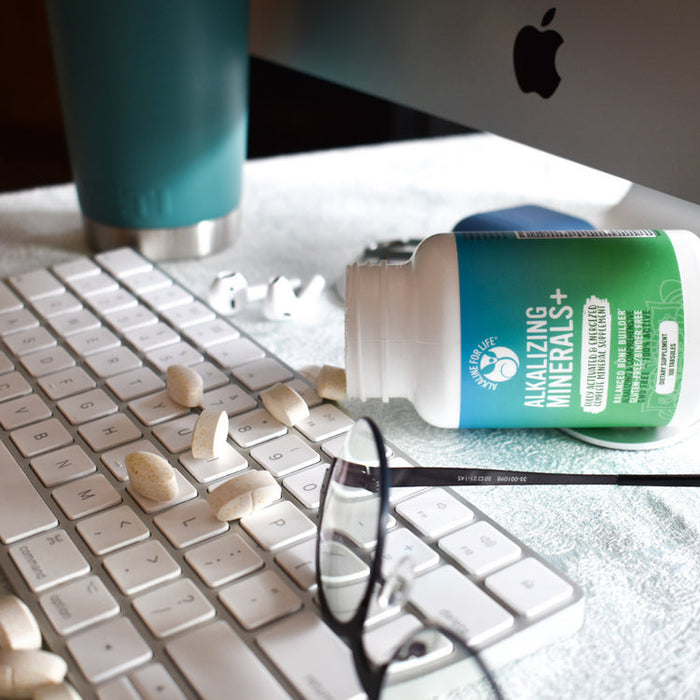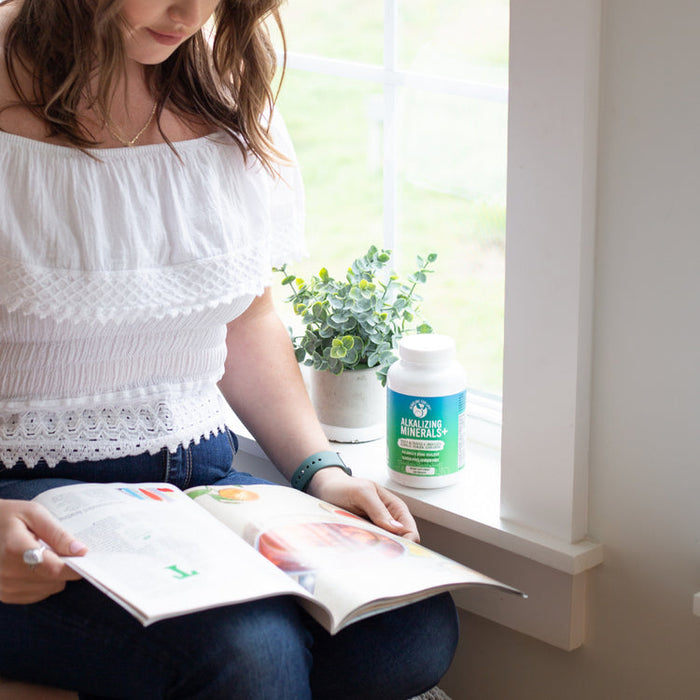 Highlights
Fully activated and energized complete mineral supplement
13 minerals in alkalizing forms
5 vitamins
Non-GMO
Gluten-free, Binder-free
100% natural, 100% active
Purity & Potency Guaranteed. We are among a select few manufacturers that post our 3rd party lab testing. View Alkalizing Minerals+ COA.
Overview
Alkalizing Minerals+ is a comprehensive mineral + vitamin complex with 19 nutrients delivered in alkalizing forms designed to rebuild bone and protect against bone and body mineral depletion.
In a perfect world you could obtain all the vitamins and minerals you need for optimum health through a balanced diet. However, in today's modern world our need for essential nutrients has increased, while the availability of minerals and vitamins from food has decreased.

Genetically modified foods, soil depletion, pesticide use, and the processing of most foods have all caused a substantial decrease in the mineral content of our food supply. Our bodies require an abundance of these essential minerals for many functions, and, if lacking, the body will draw on the minerals stored in muscle and bone.

Our superior formulation is unlike any multi-mineral formulation incorporating the most bioavailable and alkalizing forms of 13 essential bone-building minerals. Alkalizing Minerals+ provides the foundation for optimum pH balance, supporting full health and ideal functioning of each cell.
Ingredients
19 Energized, Bone-Building Elemental Minerals and Nutrients (all forms of these minerals and nutrients are used in clinical bone studies with proven results)
Serving Size: 4 Tabsules
Number of Servings: Large (240 tabs) — 60 servings, Small (100 tabs) — 25 servings
Vitamin C (100% l-ascorbate fully reduced, corn free)......200 mg
Vitamin D-3 (as cholecalciferol)......10 mcg
Vitamin K-1 (as phylloquinone)......750 mcg
Vitamin K-2......250 mcg
Biotin......250 mcg
Calcium (as acetate, glycinate, succinate, malate, fumarate, and citrate)......500 mg
Magnesium (as acetate, glycinate, succinate, malate, fumarate, and citrate)......500 mg
Zinc (as citrate)......10 mg
Manganese (as citrate)......15 mg
Chromium (as citrate)......250 mcg
Selenium (as 100% l-selenomethionine)......250 mcg
Copper (as sebecate)......1 mg
Iodine......3 mg
Iodide (as potassium iodide)......150 mcg
Boron (as citrate)......6 mg
Vanadium (as citrate)......250 mcg
Silica (from magnesium trisilicate from horse tail/equisetum)......10 mg
Strontium (as citrate)......50 mg
Vegetable fiber (organic croscarmellose)......400 mg
Does Not Contain: Coatings, binders, gluten (wheat, rye, barley)*, milk/dairy (casein, whey)*, soy protein*, egg protein*, sugar, additives, preservatives, sulfites, BPA-free, POP-free, Phthalate-free
*Verified by independent testing
Suggested Use
Health maintenance — 2-4 tabsules/day
Family or personal osteoporosis risk — 4-6 tabsules/day
Take four (4) tabsules daily in divided doses with meals