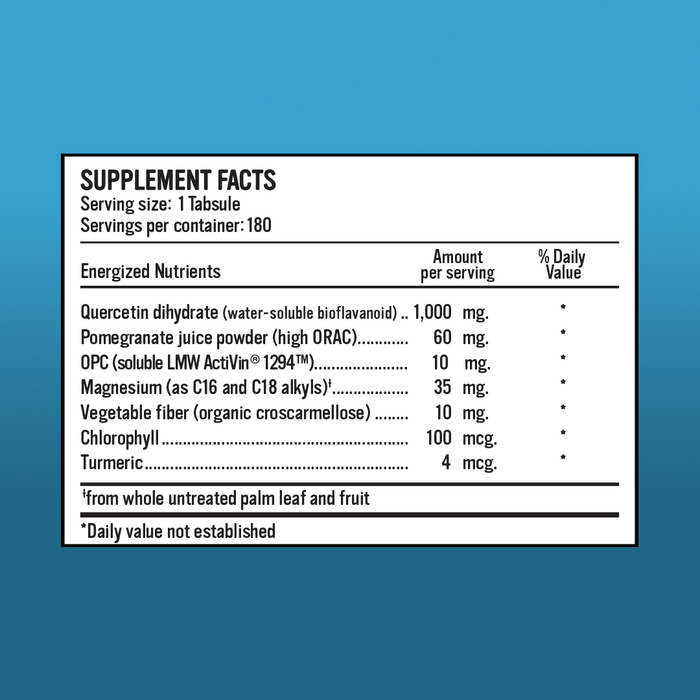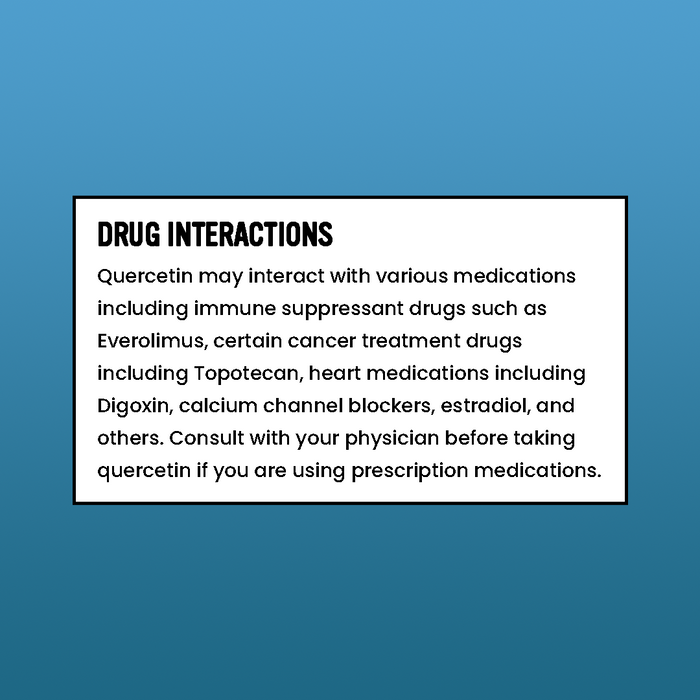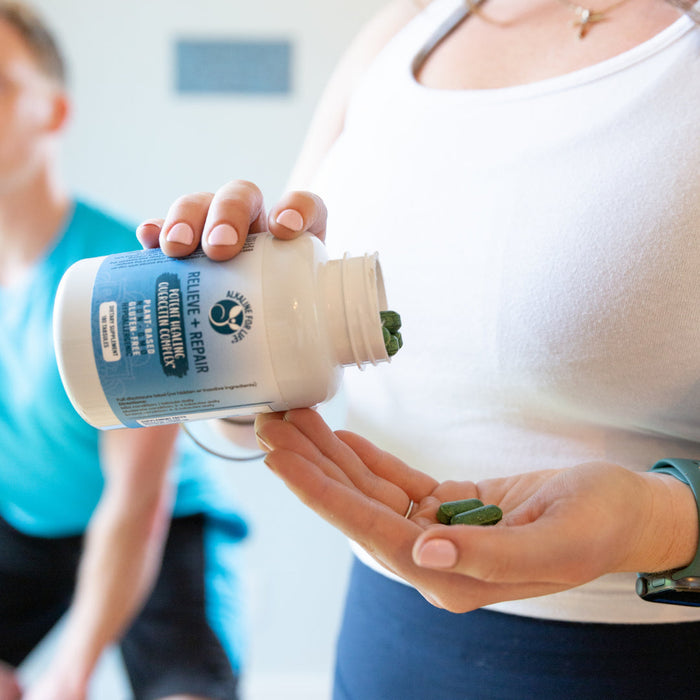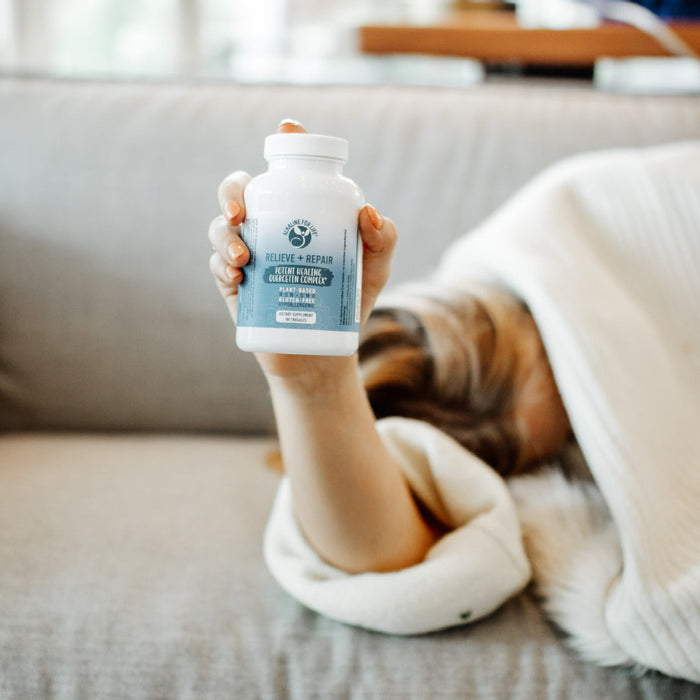 View Product Information Sheet
Alkaline-for-Life's new Relieve + Repair is your plant based solution for managing inflammation and stimulating cellular repair naturally. Relieve + Repair enhances both the body's innate immune system and its ability to repair more effectively than any other anti-inflammatory or flavonoid/ flavanol combination.
 3 Key Benefits of Relieve + Repair for Rapid Healing
Initiates healing by activating the specific cells responsible for body repair.
Reduces oxidative stress and improves comfort, naturally without harmful side effects.
Activates repair function versus traditional painkillers that suppress repair by masking symptoms.
Amazing Fact!
Each tab of Relieve + Repair has the ORAC (oxygen radical absorbance capacity) protection of 12 fruit/vegetable servings!
Intense Antioxidant Effect = Noticeable Results
1. Quercetin dihydrate (1,000 mg) is the safest and most easily absorbed form of quercetin. The body only assimilates about 1% of most forms of quercetin, yet it easily absorbs 100% of monomeric quercetin dihydrate which is used in our Relieve + Repair.
2. Pomegranate juice powder (60 mg) is a potent antioxidant known for its pro-repair, anti-inflammatory, free radical trapping properties. From the Bible to the Koran to the Gita, pomegranate juice is prized and recommended for its many health properties.
3. OPC flavanols (10 mg) provide advanced cell stress protection and connective tissue (collagen and elastin) restoration.
4. ORAC values refer to the Oxygen Radical Absorbance Capacity of a food which denotes its antioxidant power. With the superior antioxidant ingredients in Relieve + Repair, when tested, it was found to have a whopping ORAC value of 485,600 per 100 grams. Far higher than the well-known antioxidant rich foods like mangosteen, dark cherry, and prunes. According to USDA criteria, one Relieve + Repair tab has the ORAC protection equal to 12 portions of fruits and vegetables.
 Our Purity Guarantee
FREE FROM:
Citrus, MSG, wheat/gluten, corn/zein/starch, dairy/casein/whey/milk derivatives, yeast, soy, sulfate, phosphates (other than co enzymes), and preservatives.
GMO FREE
Gluten FREE
Our Alkaline for Life Assurance to You:
Plant Based
100% Potency for entire shelf life
Professional Grade or BETTER with assurance that our products exceed the FDA's Professional GMP (Good Manufacturing Practices) regulations. 
Rapid Dissolving to reduce digestive distress
Full Disclosure Label - No Hidden Ingredients-  Formulated for the most sensitive chemistries with a focus on purity. 
Optimized Bioavailability using biologically preferred ingredient forms. Activated by the same transporters used in nature and food.
Drug Interactions
Quercetin may interact with various medications including immune suppressant drugs such as Everolimus, certain cancer treatment drugs including Topotecan, heart medications including Digoxin, calcium channel blockers, estradiol, and others. Consult with your physician before taking quercetin if you are using prescription medications.