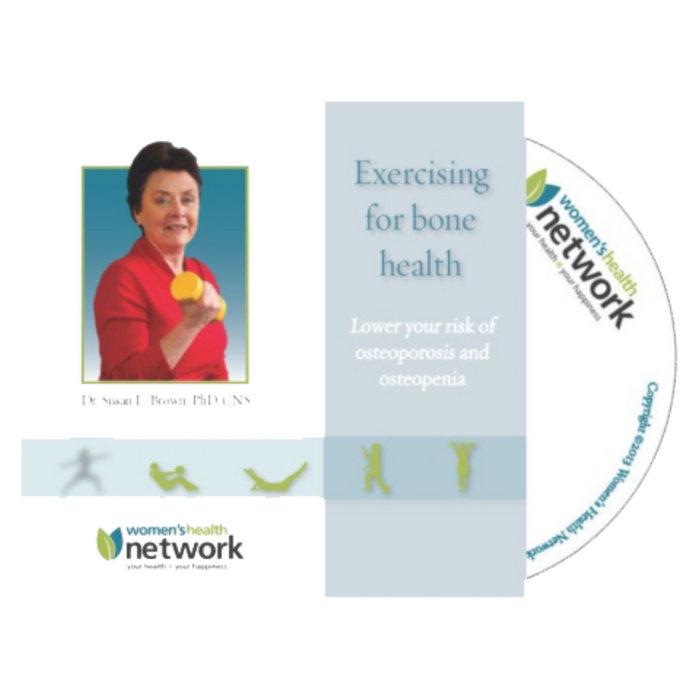 With Susan E. Brown, PhD, leading authority on the natural approach to bone health, this breakthrough DVD turns exercising for bone health into a fun activity that makes you feel good every time you do it.
Each section is easy to follow, and you don't need special equipment. You'll get a chance to try:
Pilates
Yoga
Isometric training
Weight-bearing exercises
Strength training
In just 35 minutes, you can complete this gentle and effective exercise routine, all in the comfort and privacy of your own home. Many women love having the option of checking out new and different types of exercise at home first. This gives them a chance to see how the exercise routine works for them and the way they live.