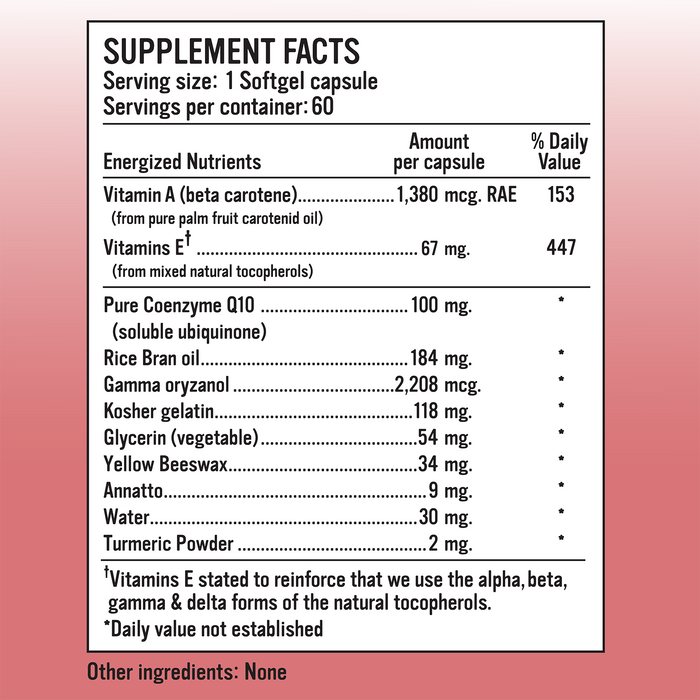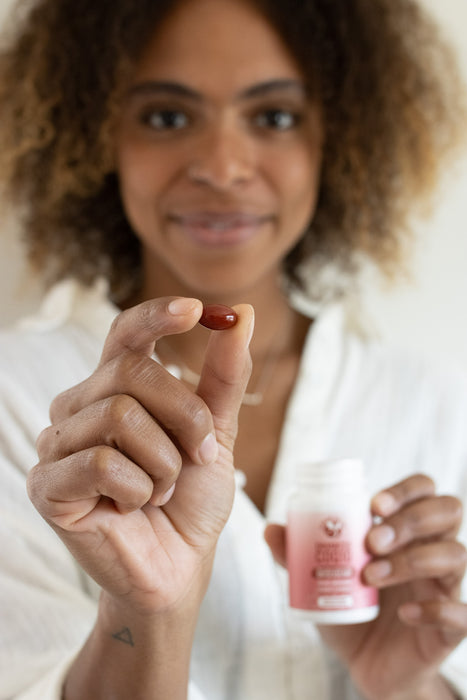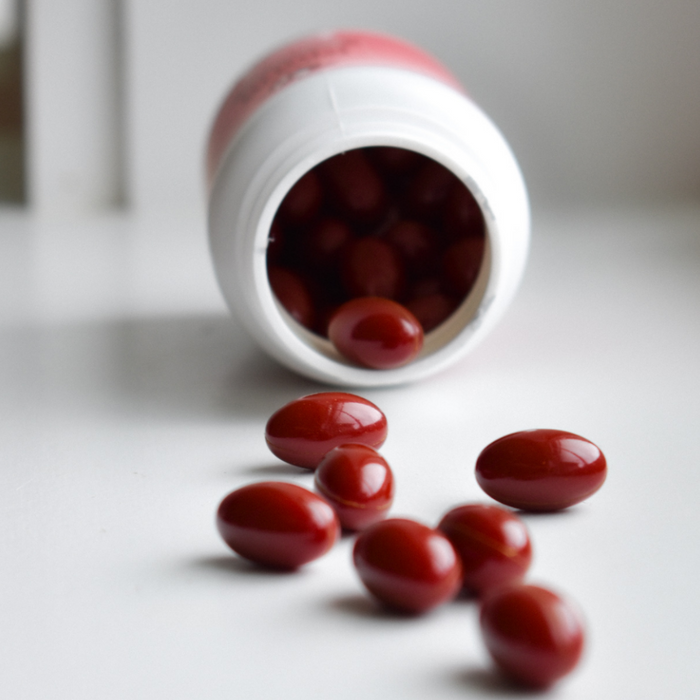 Highlights
New and improved formula!

 

—

 

Formerly called "Activated CoQ10"
The most potent form of CoQ10 available.*
Micellized CoQ10 in rice bran oil form allows for maximum absorption.*

Mixed tocopherols (vitamins E) for protection and enhanced action.*
Gamma oryzanol to build endurance and strength and to help repair the intestinal lining.*
Contains no ethylene or propylene glycols that burden the liver's detoxification system and are found in other high uptake CoQ10 products.
Maintains normal blood sugar levels*
Supports a healthy cardiovascular system*
Helps manage gum and periodontal disease*
One Bottle Lasts 2 Months!
Overview
View the product information sheet
Coenzyme Q10 (CoQ10) is present in every cell's mitochondria. It is a vital component of energy production and an important nutrient for heart health. The body is often not able to manufacture enough of this important nutrient due to toxin build-up or dietary lack of essential nutrients. Enhanced CoQ10 provides CoQ10 in the most efficiently energized, micellized (dispersed into tiny droplets that are most easily assimilated by the body) form available. 
Ingredients
Serving Size: One (1) softgel capsule
Number of Servings: 60 - A 2-Month Supply!

Vitamin A (beta carotene)

 

(from pure palm fruit carotenid oil)......1,380 mcg. RAE

Vitamins E†

 

(from mixed natural tocopherols)......67 mg.

Pure Coenzyme Q10 (soluble ubiquinone)......100 mg.
Rice Bran oil 184 mg.
Gamma oryzanol 2,208 mcg.
Kosher gelatin 118 mg.
Glycerin (vegetable) 54 mg.
Yellow Beeswax 34 mg.
Annatto 9 mg.
Water 30 mg.
Turmeric Powder 2 mg.
Suggested Use
As a dietary supplement, take one (1) softgel capsule daily with food, or as directed by your healthcare professional.