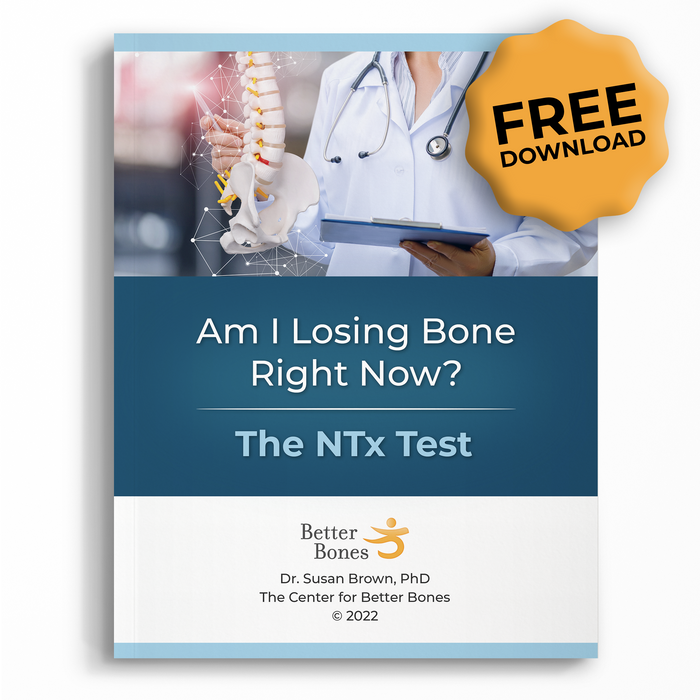 This is the download version of Dr. Brown's manual on the NTx test.
An NTx (N-terminal telopeptide) urine test measures molecules from bone excreted in the urine and can indicate increased bone resorption or break down. This test can be very helpful in letting you know if your bone loss is ongoing or if you have lost this bone in the past and have now stabilized.
Watch the 9½-minute video then download this free manual. Dr. Brown explains what the test is and how to get one. Includes transcript and additional bonus materials.