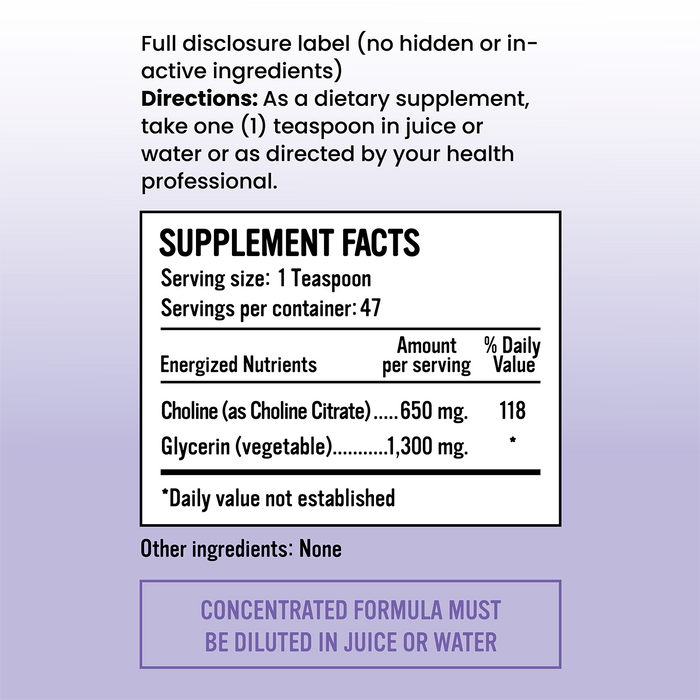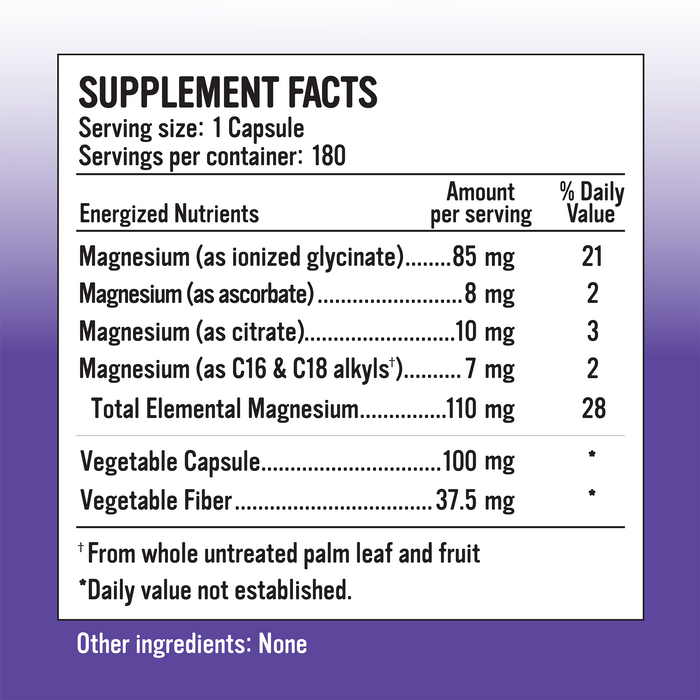 Save 10% when purchased as a bundle!
This bundle incudes:  (1) 180 Count Bottle of Our Ionized Magnesium + (1) 7.87 Oz Bottle of Essential Choline. If taken daily this bundle will last you approx 45 days.
Take (3) Ionized Magnesium with 1 teaspoon of Essential Choline per day. 
Choline is a great partner to Magnesium as it helps to clear and energize the pathway in which the cells uptake the magnesium. By opening this pathway you body can uptake more life sustaining magnesium. 
In addition, liquid choline citrate alkalizes, enhances energy, promotes liver detoxification, and has unique brain-boosting properties promoting the production of acetylcholine.