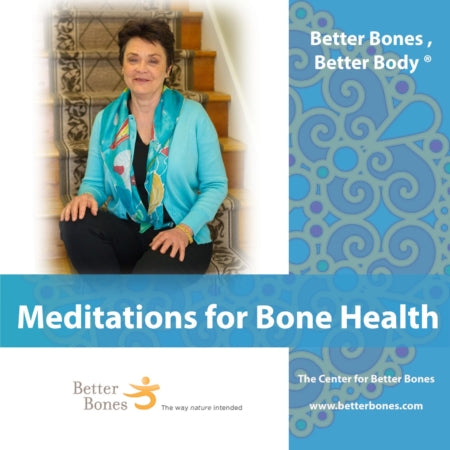 Product Description
Quieting the mind, reducing the hormones of distress, and enhancing resilience through meditation are all important components of the Better Bones, Better Body Program.
Here are five short, guided meditations of different lengths to help strengthen bone through the reduction of stress and the rejuvenation of the nervous system.
Each of the five tracks is a self-contained meditation:
Track 1: Wonders of You (11:08)
Track 2: Do Nothing Break (3:17)
Track 3: Better Bones Relaxation (8:00)
Track 4: 4-Minute Refresher (4:49)
Track 5: Alkalizing Breath Exercise (7:43)
If you have any trouble with your digital download please email center@betterbones.com.