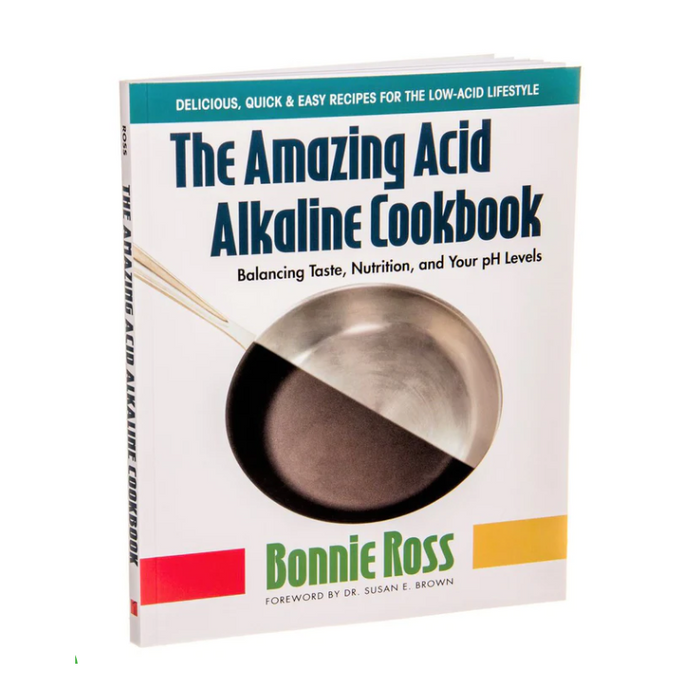 The Amazing Acid Alkaline Cookbook: Balancing Taste, Nutrition, and Your pH Levels by Bonnie Ross with a foreword by Dr. Susan E. Brown
Good health is within your reach now that Bonnie Ross has created more than 140 kitchen-tested, delicious, quick and easy recipes for the low-acid lifestyle. The Amazing Acid Alkaline Cookbook will show you just how easy it is to make flavorful meals that will naturally balance your body's pH, helping you regain or maintain vigor and well being.
Divided into two parts, this cookbook opens with the basics of the pH-balanced lifestyle and a comprehensive, reader-friendly chart that categorizes foods according to their acidifying or alkalizing qualities. In the second part, you can choose from a wonderful selection of taste-tempting breakfast favorites, soups, salads, snacks, and sides as well as an impressive array of delectable main dishes. Also included are recipes for breads, biscuits, and other baked goods, plus a dessert chapter packed with sweet treats that are sure to please!