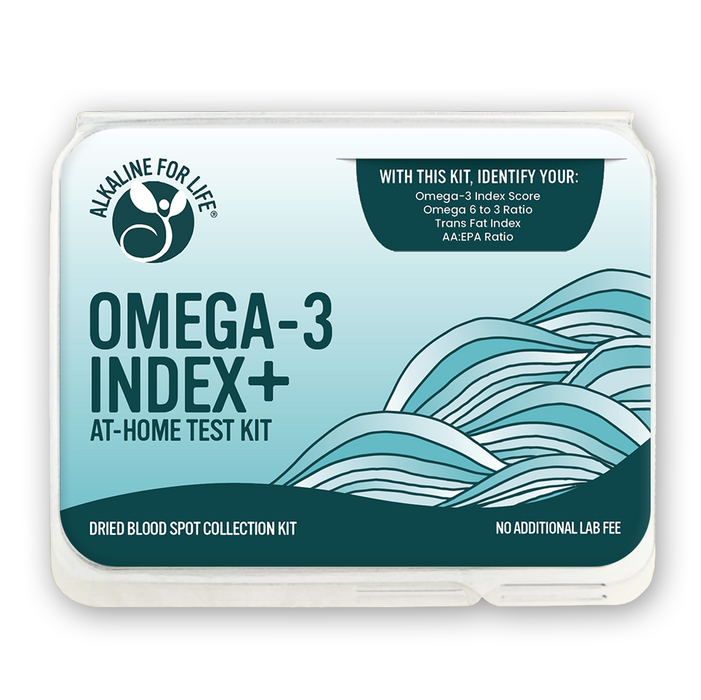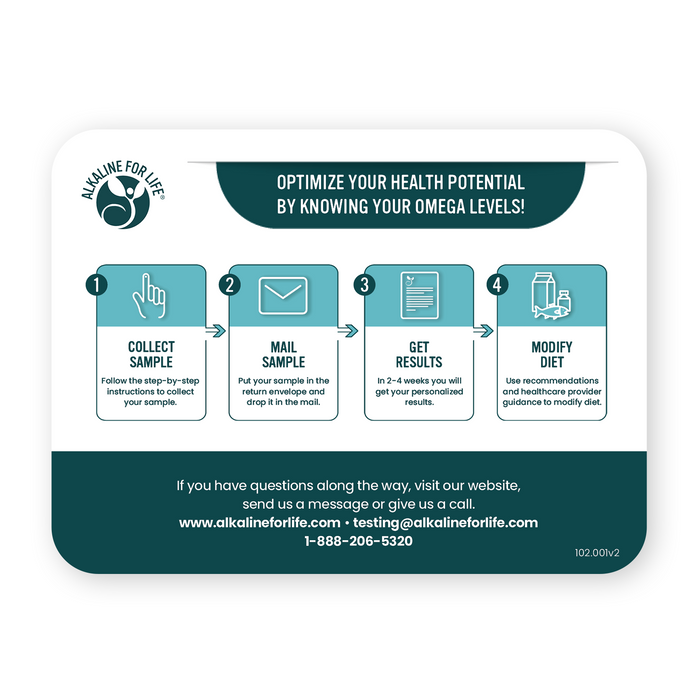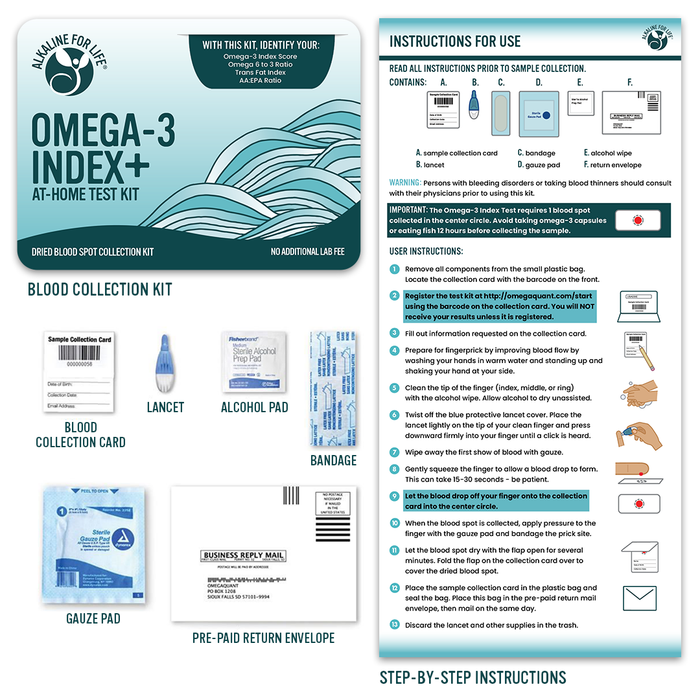 Optimize your health potential by knowing your Omega levels!

With this at-home blood test, identify your:
Omega-3 Index
Omega-6 to Omega-3 Ratios
Trans Fat Index
Complete Profile of 24 individual fatty acids
As a part of an overall healthy lifestyle, an Omega-3 Index in the 8-12% range may help to maintain heart, brain, eye and joint health, and a Trans Fat Index of less than 1% may help to support heart and brain health. This test will explain what other fatty acid levels can (or can't) tell you about your health, based on current research. Once you know your blood levels, you can modify your diet and change your blood levels in as little as 3-4 months.