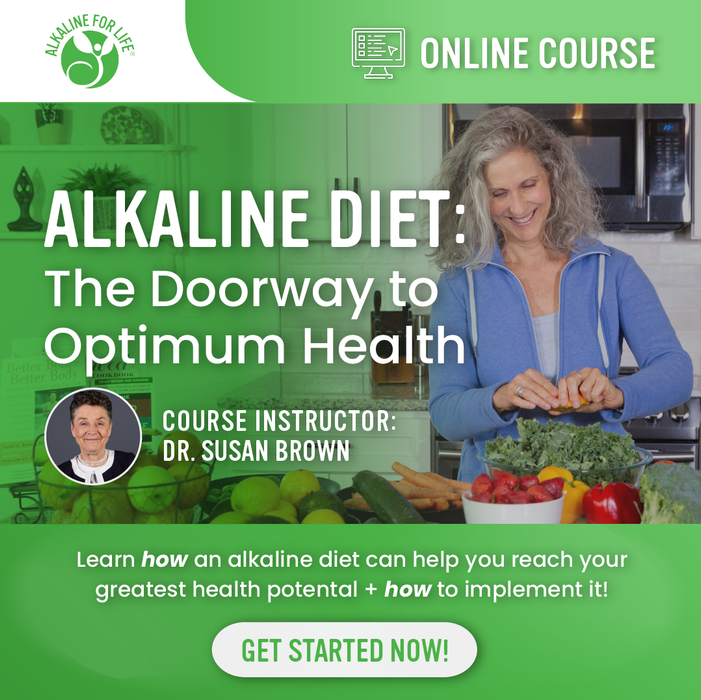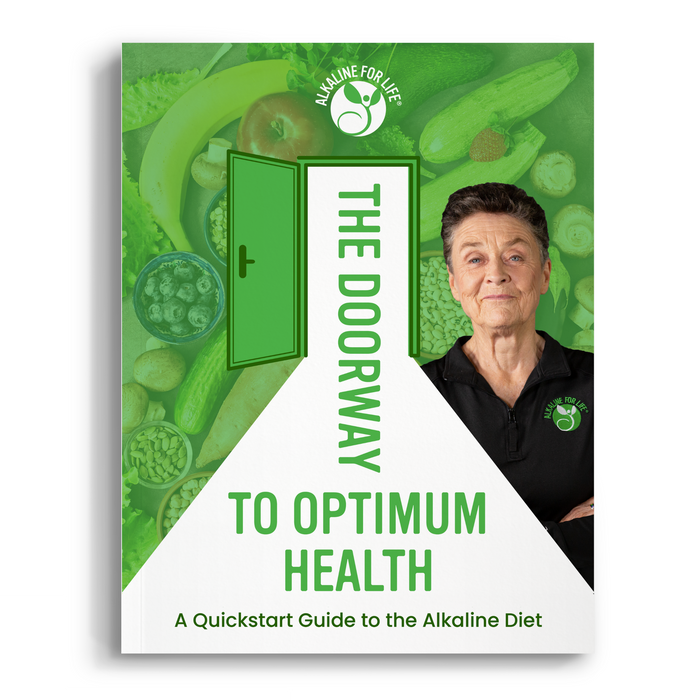 Online Course + E-Guide: Alkaline Diet -The Doorway To Optimum Health
Start Alkalizing For Better Bone & Body Health
Why should you take this course?
One simple pH measurement can be the doorway that leads to chronic illness or perfect health.
If you are ready to move from just merely surviving to fully thriving, join us for this step-by-step online course. Dr. Susan Brown PhD, author of the best selling book The Acid Alkaline Food Guide, brings you step by step details on HOW to implement this groundbreaking alkalizing mineral diet, WHY your health depends on it, and why all the doctors GET IT WRONG.
What will you get out of this course?
In this online course, you will get:
• 40-page e-guide, "The Doorway to Optimum Health - A Quickstart Guide to the Alkaline Diet"
• 16 educational videos with associated resources, instructed by Dr. Brown
In this online course, you will learn:
• If you're showing sign & symptoms of an acidic diet.
• Why an acid-forming diet and subsequent high acid load is hazardous to your health
• The common misunderstandings of the alkaline diet and why so many doctors and professionals GET IT WRONG
• How to develop your own alkalizing eating plan and reduce your acid load step by step
• How to modify your favorite diet to become an alkaline diet
• How to easily assess your acid load and test your success at home (besides just feeling better in general which is the ultimate test)
• What to do if you struggle alkalizing. There is help on the way!