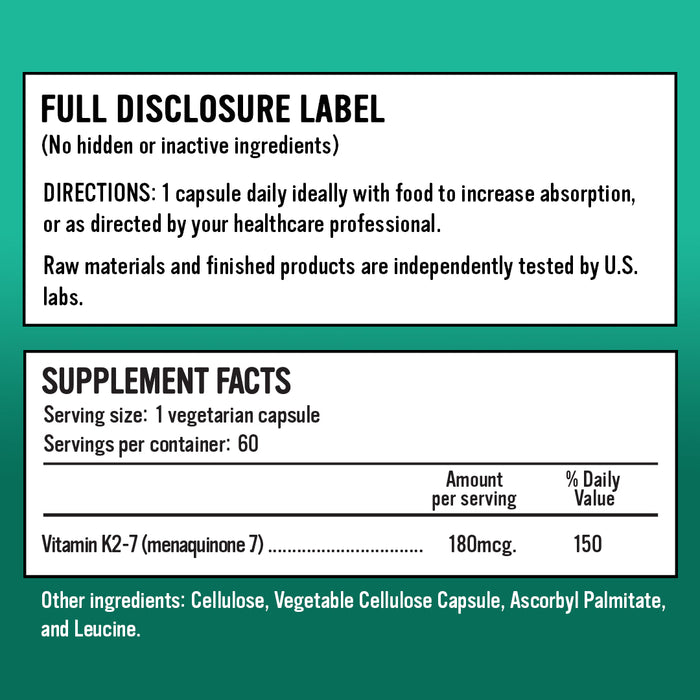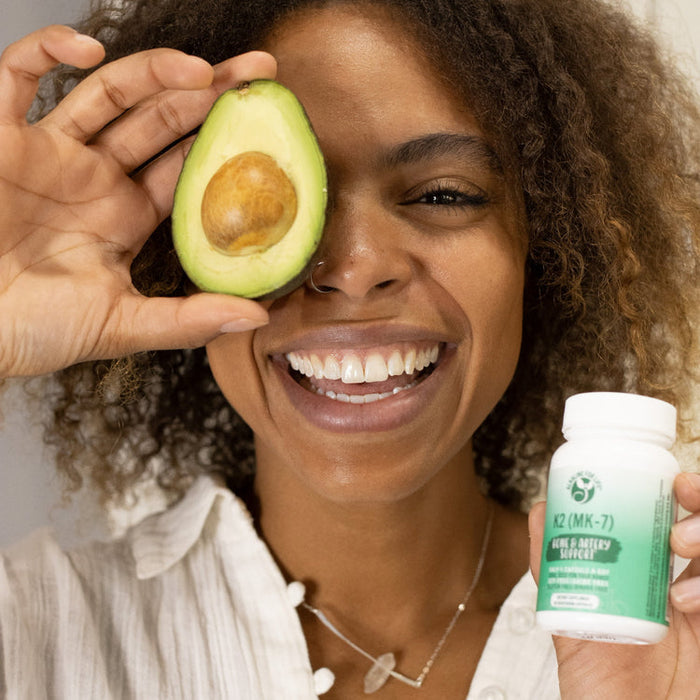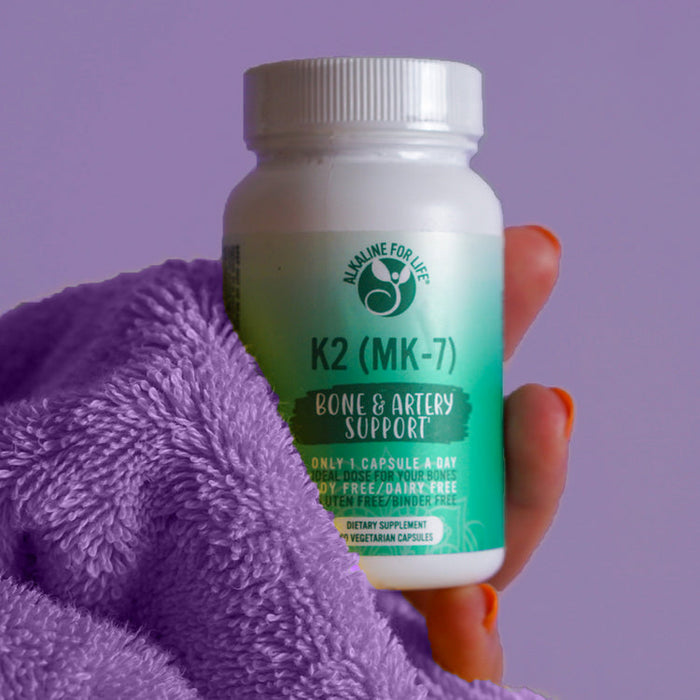 Highlights
Therapeutic dose of 180 mcg Vitamin K2 menaquinone-7 (MK-7) in each capsule

—

the dose which has been shown in research to be the effective amount for bone and arterial health.
MK-7 lasts longer in the body than other forms of Vitamin K and results in more stable levels.
Strongly supports bone strength*
Protects the heart and supports a healthy cardiovascular system*
Anti-inflammatory*
View the COA for MK-7 Bone & Artery Support
Overview
Vitamin K2-7 supports healthy bone mineralization by acting as a cofactor in the carboxylation of osteocalcin, allowing calcium to bind to this protein in the extracellular matrix of bone.
Vitamin K2-7 also supports healthy cardiac and vascular function. Additionally vitamin K2 may help support healthy lipid levels and glucose metabolism. 
Compared to other forms of Vitamin K, Vitamin K2-7 has a longer half-life, resulting in more stable levels in the body.
Ingredients
Serving Size: One (1) vegetarian capsule
Number of Servings: 60

Vitamin K2-7 (menaquinone 7)......180 mcg

Other ingredients: Cellulose, Vegetable Cellulose Capsule, Ascorbyl Palmitate, and Leucine
Suggested Use
1 capsule daily ideally with food to increase absorption, or as directed by your healthcare professional. For best absorption, take with a mixed meal or some healthy dietary fat.
*Warning: If you take Coumadin® (warfarin) or other prescription blood thinners or are pregnant, consult your physician before taking.