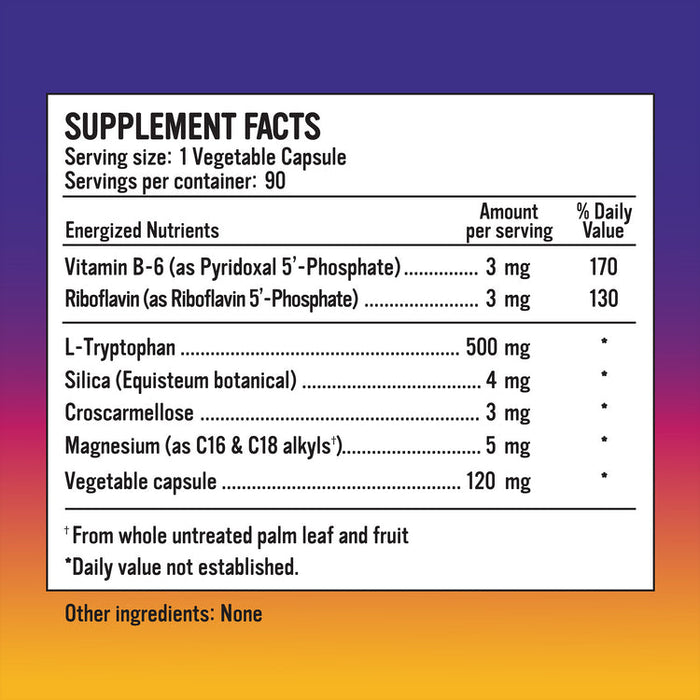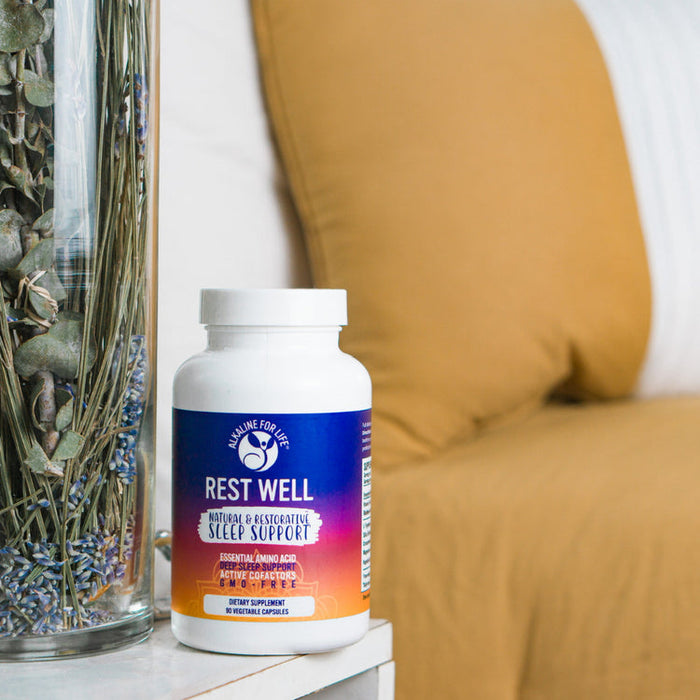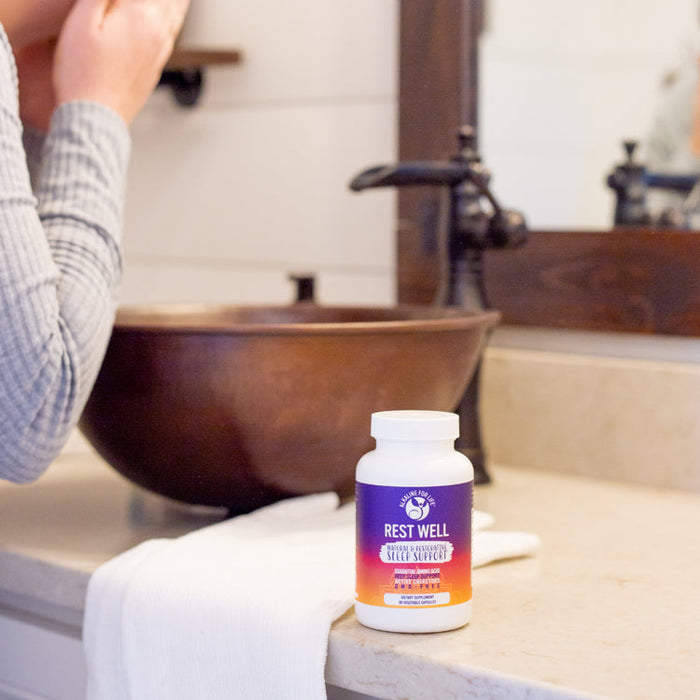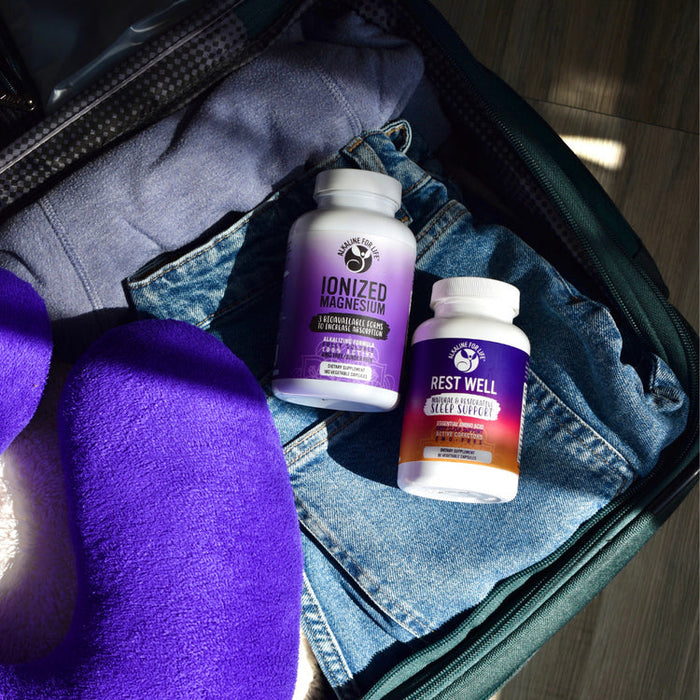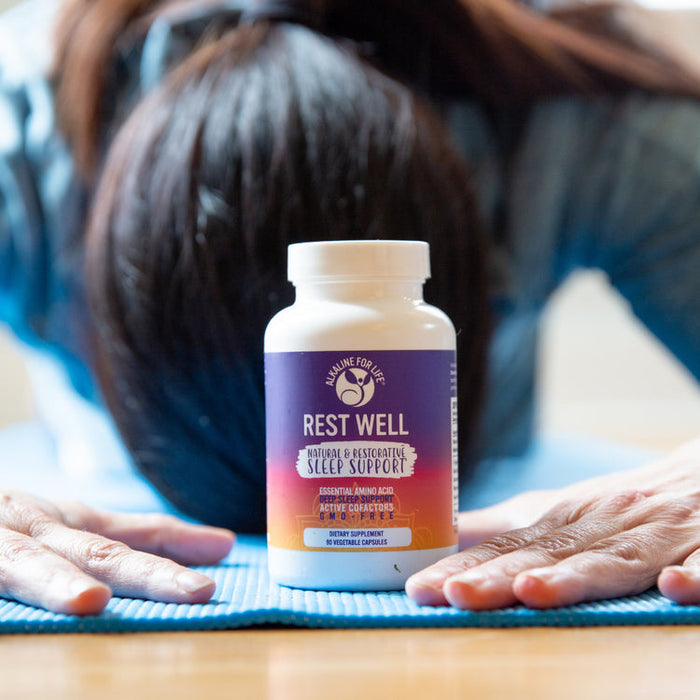 Benefits:
Restorative sleep*
Healthier REM deep sleep rhythms*
Mood and energy stability*
Neurohormonal balance*
Premenstrual and perimenopausal hormone balance*
90 caps is a a 3-month supply!
Purity & Potency Guaranteed. We are among a select few manufacturers that post our 3rd party lab testing. View Rest Well COA.
Overview

Rest Well enhances restful, healing sleep by restoring healthy brain chemistry and produces better brain activity, mood, energy and hormonal balance. L-Tryptophan is an essential amino acid that produces a mood-enhancing neurotransmitter called serotonin. When the body is deficient in tryptophan, it also lacks serotonin. This can inhibit sleep and trigger numerous physical and/or mental disorders. Adequate levels of tryptophan are essential for biochemical balance of the brain.
Ingredients
Serving Size: 1 Vegetable Capsule
Number of Servings: 90
Vitamin B-6 (as Pyridoxal 5'-Phosphate)......3 mg
Riboflavin (as Riboflavin 5'-Phosphate)......3 mg
L-Tryptophan......500 mg
Silica (Equisteum botanical)......4 mg
Croscarmellose......3 mg
Magnesium (as C16 & C18 alkyls from whole untreated palm leaf and fruit)......5 mg
Vegetable capsule......120 mg
Does Not Contain: citrus, MSG, wheat, gluten, corn, starch, sugar, wax, soy, yeast, zein, sulfate, phosphates, preservatives, casein or other milk derivatives
Suggested Use
Take 1 capsule daily about 30 minutes before bedtime, or as recommended by a healthcare professional.
References