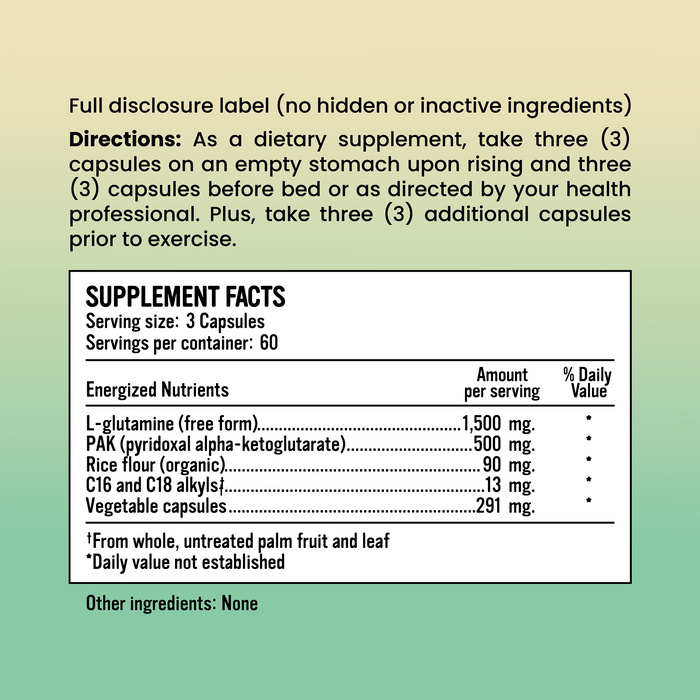 Highlights
Text here
Overview
Text here
Ingredients
Serving Size: Three (3) Capsules
Number of Servings: Large (180 Capsules) — 60 Servings, Small (60 Capsules) — 20 Servings
Energized Nutrients:
L-glutamine (free form)......1,500 mg
PAK (pyridoxal alpha-ketoglutarate)......500 mg

Rice flour (organic)......90 mg

C16 & C18 alkyls*......13 mg

Vegetable capsules......291 mg
Other Ingredients: None
Does Not Contain: citrus, MSG, wheat, gluten, corn, starch, sugar, wax, soy, yeast, zein, sulfate, phosphates, preservatives, casein or other milk derivatives.
*From whole, untreated palm fruit and leaf
Suggested Use
As a dietary supplement, take three (3) capsules on an empty stomach upon rising and three (3) capsules before bed or as directed by your health professional. Plus, take three (3) additional capsules prior to exercise.

References
Text here