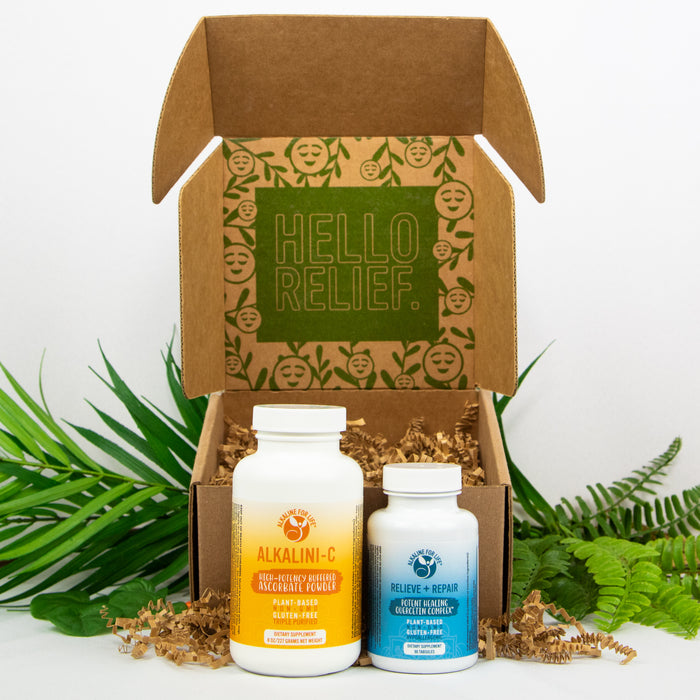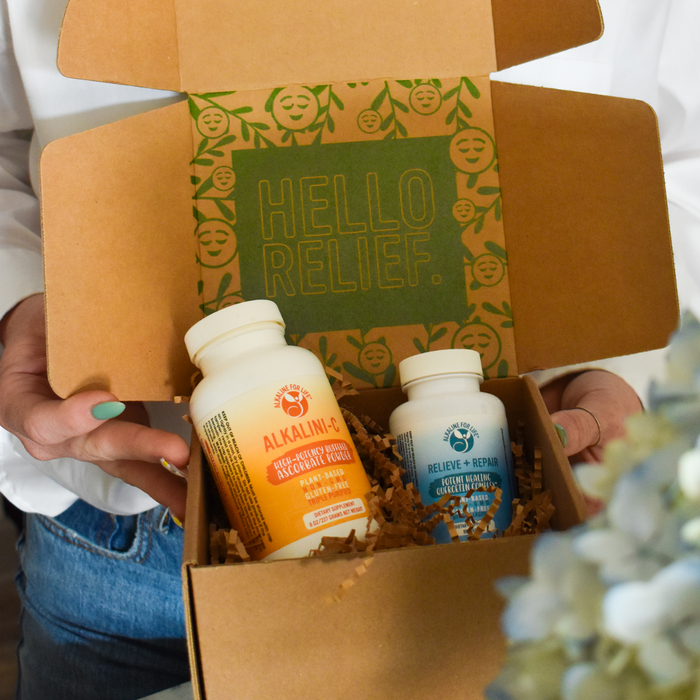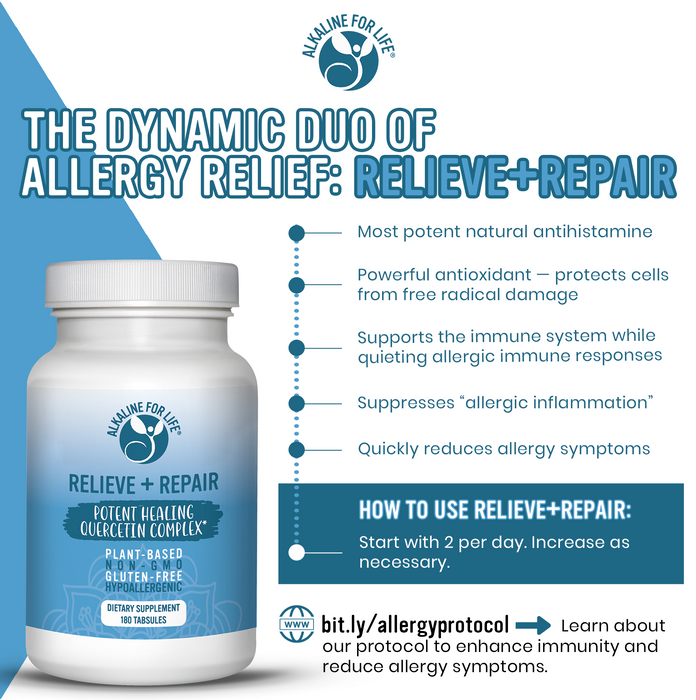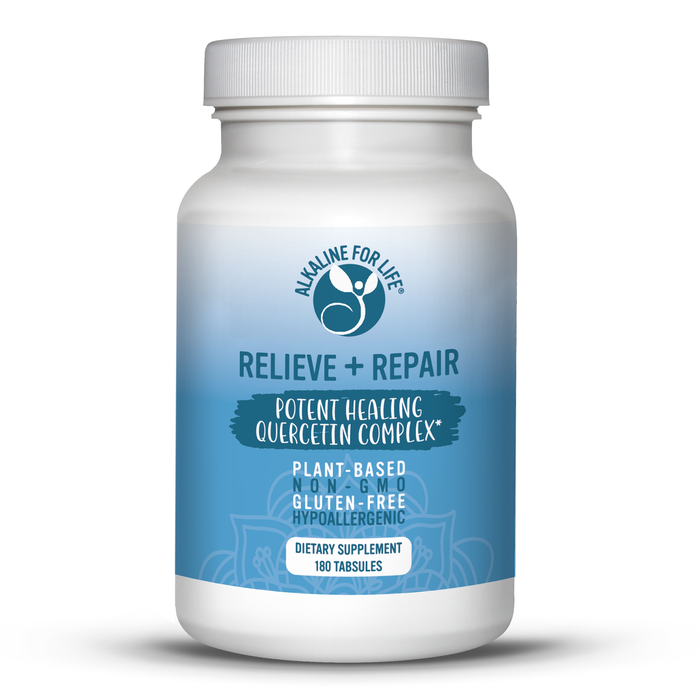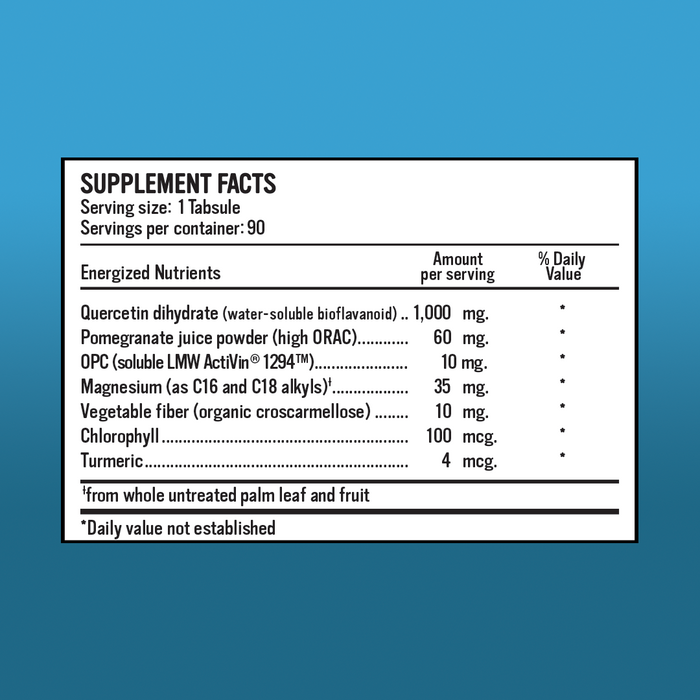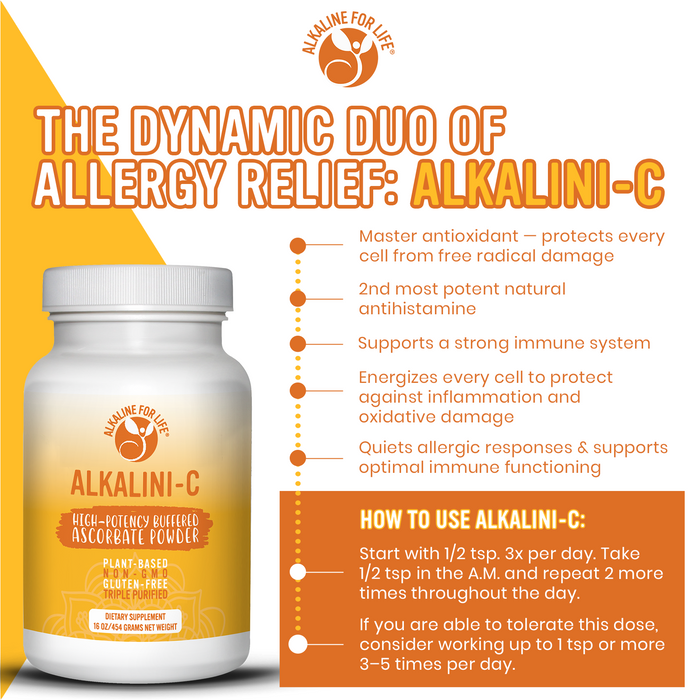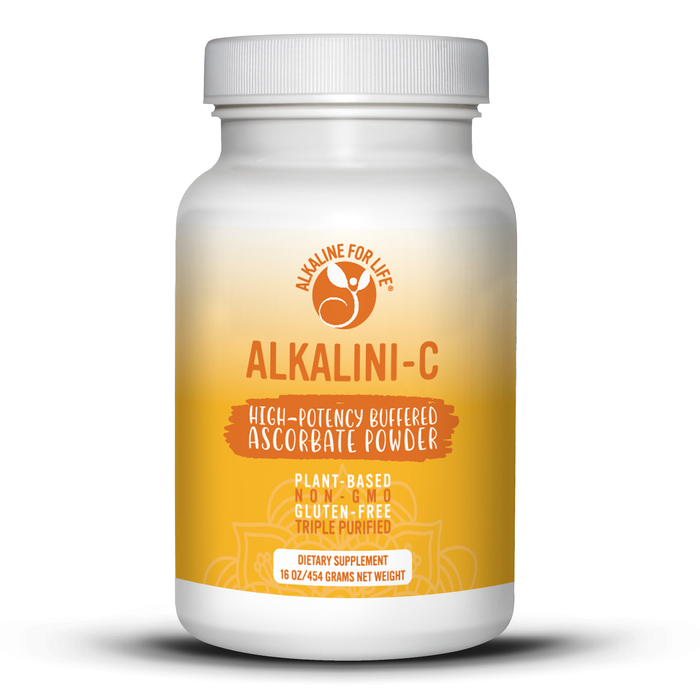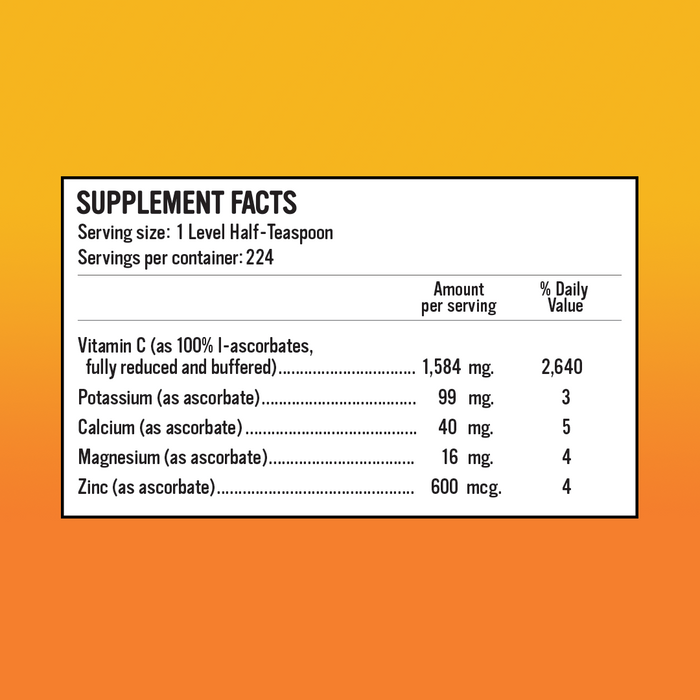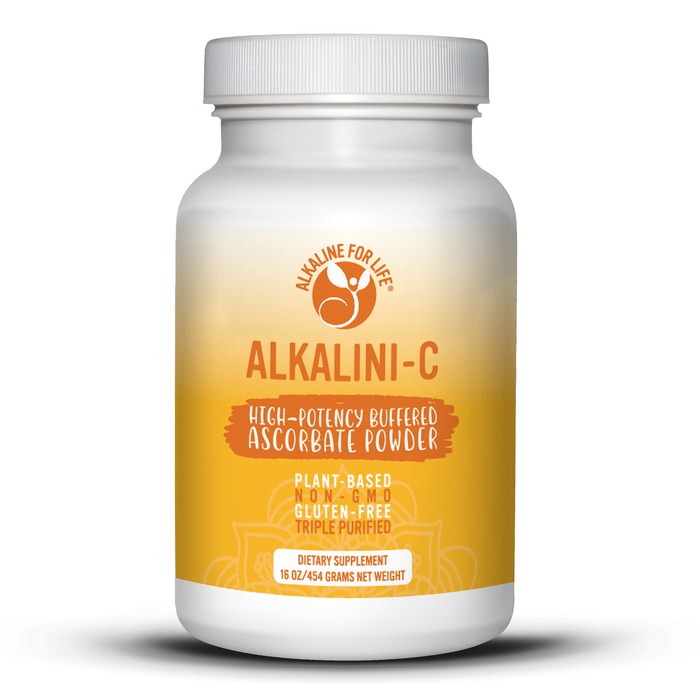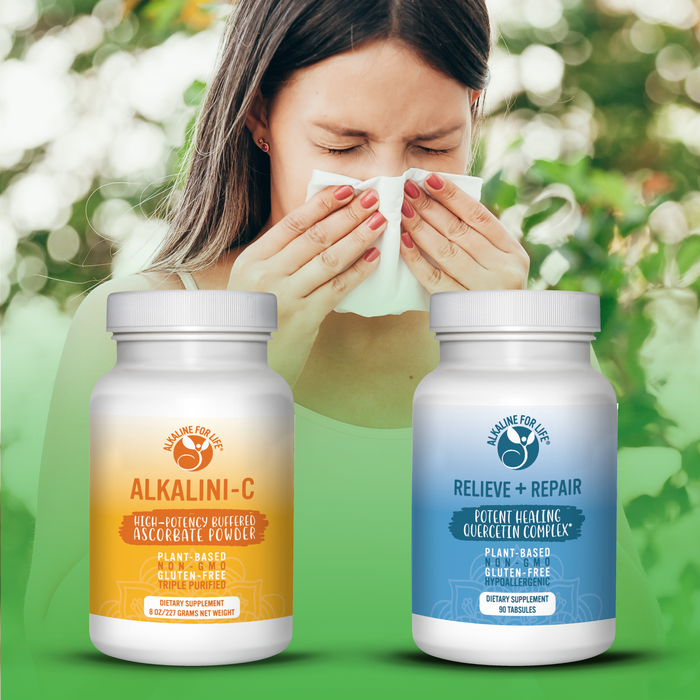 Overview
For more than 30 years, Dr. Brown has used these two natural, synergistic supplements for relief from allergies, pain, and inflammation. We have now combined these products into a Natural Allergy Relief Kit to support allergy relief, pain relief and immune enhancement. 
What's Included
This kit includes either a 1-month or a 2/3-month supply of:
Alkalini-C: Vitamin C is known as a natural antihistamine because it can block the secretion of histamine by white blood cells. Additionally, one study found that administration of 2 grams of vitamin C decreased histamine levels in the blood by 38%. Our Alkalini-C is 100% buffered l-ascorbate, which is the purest and most potent form of vitamin C, and it can be taken in high doses — the doses that will get the job done. Read more about it here.
Relieve+Repair: The anti-allergy effects of quercetin are typically seen in doses as low as 500 to 1,000 mg, 3x/day. At Alkaline for Life®, we often use higher doses of quercetin to reduce pain and inflammation, but generally the dose given above is effective for allergy relief. In Relieve+Repair, quercetin is also combined with pomegranate juice powder (60 mg), a potent antioxidant known for its pro-repair and anti-inflammatory properties. Read more about Relieve+Repair here.
1-month supply is (1) 8 oz bottle of Alkalini-C & 90 tabs of Relieve+Repair (if you take 1/2 tsp of Alkalini-C 3x/day and 1 tab Relieve+Repair 3x/day).
2-3-month supply is (1) 16 oz bottle of Alkalini-C & 180 tabs of Relieve+Repair (this will last 2 to 3 months depending on how much you take).