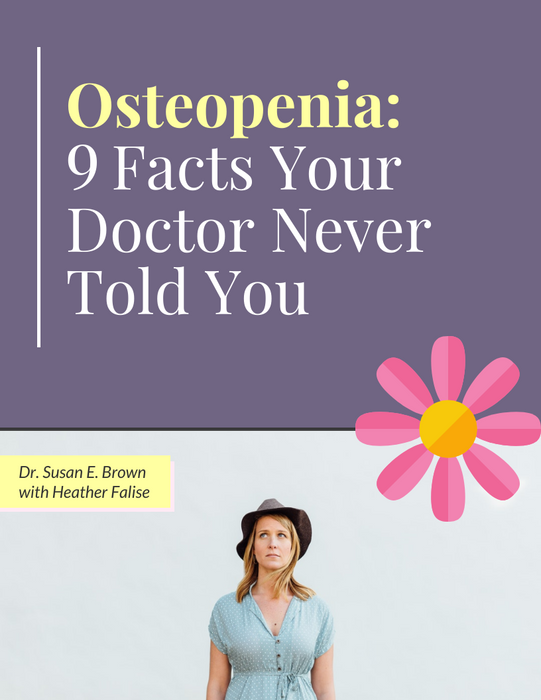 Step 1:
Get a free copy of our Better Bones Academy guidebook Osteopenia: 9 Facts Your Doctor Never Told You
Step 2: 
Then...Join us for the Better Bones Academy Free Online Course 
In this dynamic 90 minute webinar, Dr. Susan Brown PhD - will help you move beyond your fear from what she calls "The Great Osteopenia Scare" to understanding the true nature of this term...and its meaning for you.

She will guide you through a comprehensive rethinking of the myths and realities of osteopenia based on her 40 years of practice with women just like you! This webinar will clear up your confusion about osteopenia, and encourage you to take action to build bone strength and stay stronger, longer. Join us today and move away from fear and into empowerment!