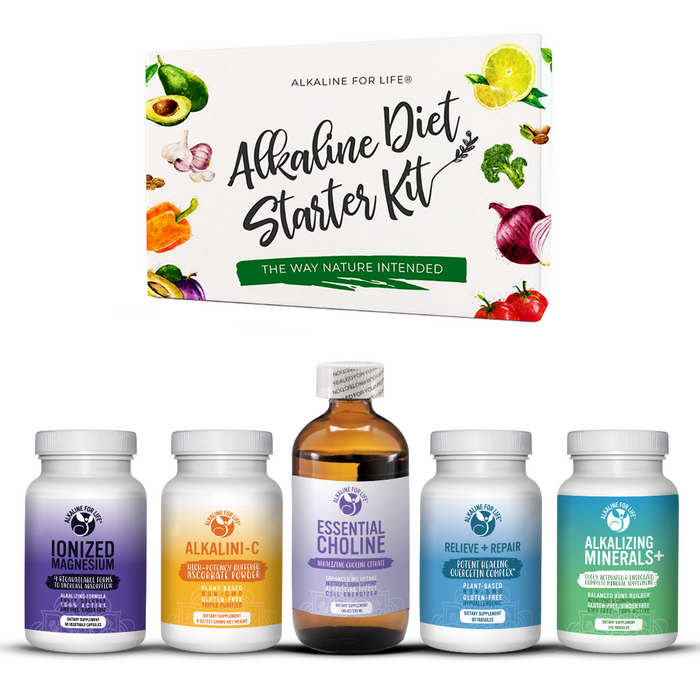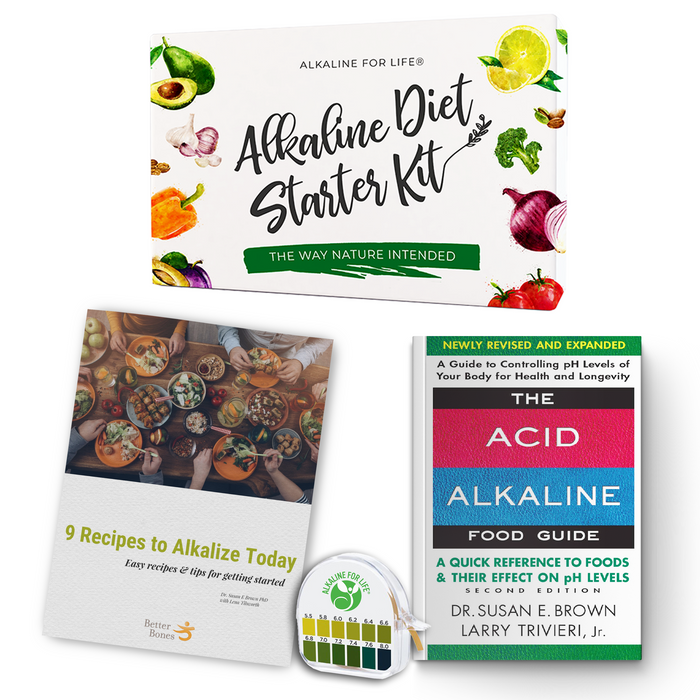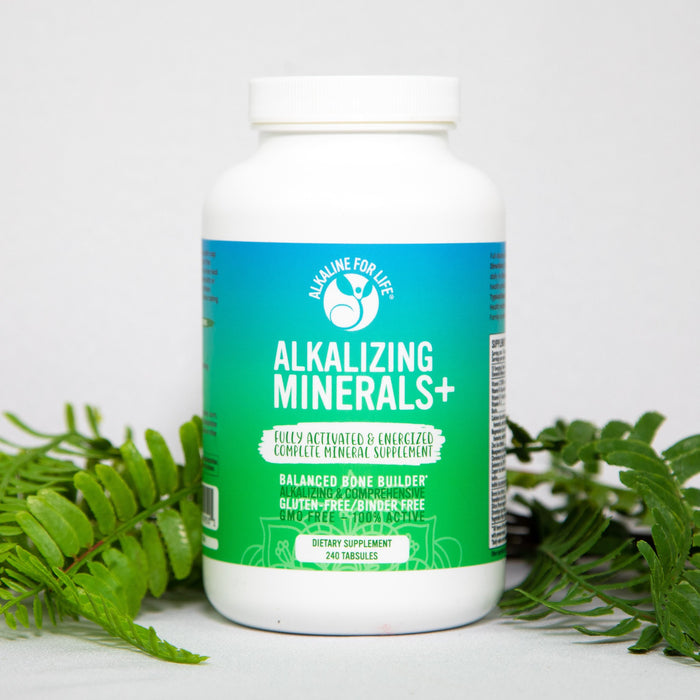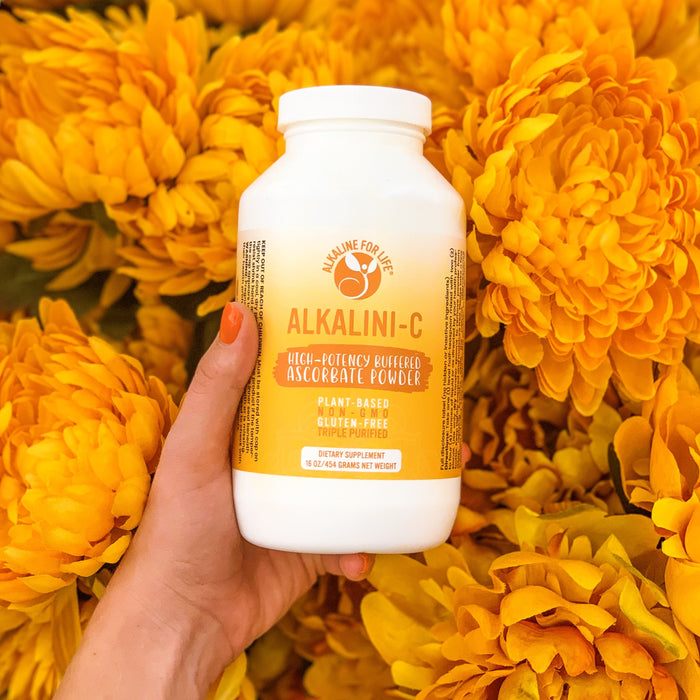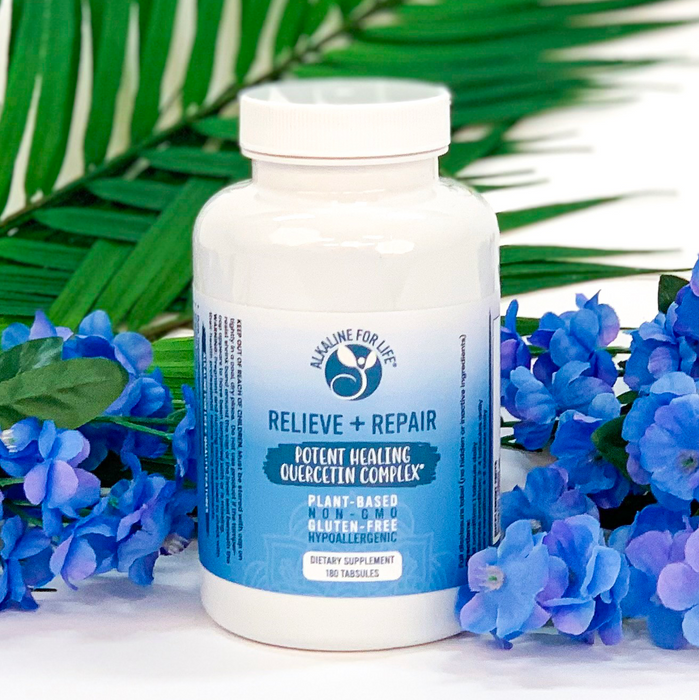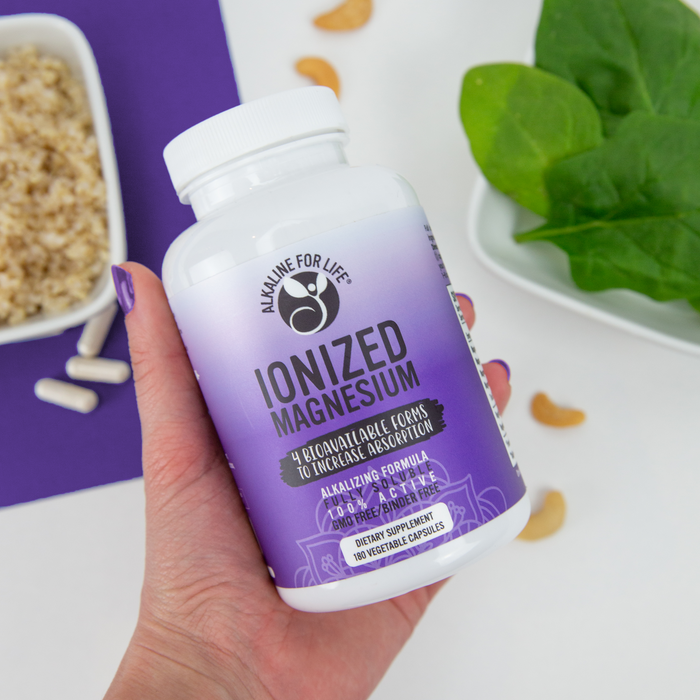 Ultimate Alkaline Bundle - Special Offer
Learn how to test your pH + alkalize
Get started alkalizing & thriving with this easy kit. 

Includes:
Alkaline Diet Starter Kit, which comes with Dr. Brown's go-to manual for identifying acid-forming and alkaline-forming foods -- The Acid Alkaline Food Guide. Plus 1 roll of our pH paper to track your progress.
One Starter Bottle of Alkalizing Minerals+: Our go-to multi-mineral formula, which includes many of the key bone nutrients in alkalizing forms. (100 tabs)
One Starter Bottle of Alkalini-C: Our premier alkalizing vitamin C powder. This is our groundbreaking product that all our clients love and will not be without! (8 oz.)
One Starter Bottle of Relieve+Repair:  A potent antioxidant explosion. One of the strongest antioxidants on the market providing as many antioxidants as 12 servings of fruits and vegetables in just 1 tabsule. (90 tabs)
One Starter Bottle of Essential Choline: Only Essential Choline combines both choline and citrate. This is important because citrate activates choline as it energizes and alkalizes the cell. Essential Choline replenishes choline stores quickly and effectively, improving endurance and performance. (7.86 ounces)
One Starter Bottle of Ionized Magnesium:  This magnesium is crafted in alkalizing forms and is bioavailable and absorbable. (60 tabs)
 A $274.45 value for only $247 and free shipping!