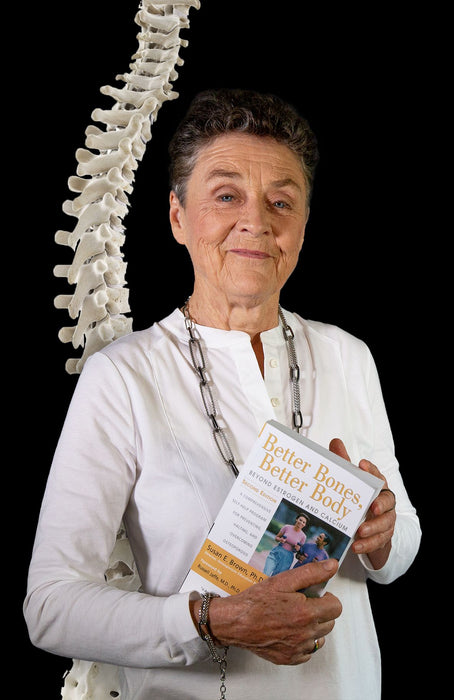 Join Dr. Susan Brown + Gina Galli for this special Saturday event in St. Louis as part of the REMS clinic in October. 
Learn about the 6 critical steps to building life-long strong bones as developed by Dr. Brown over her 35+ year career.  Following the lecture there will be a question-and-answer session!
Space is limited and 100% of the proceeds from the workshop will go to the St. Louis Area Food Bank
When: Saturday, October 28, 2023
Where:  Body Analytics  4290 Telegraph Road, St. Louis, MO 63129
Schedule

9:00 A.M. –  Doors Open

9:30 – Morning Stretch with Gina Galli (RYT, Certified Health Coach) from the Better Bones Exercise Evolution

10:00 – 11:30 – Workshop with Dr. Brown

12:00 – 1:00 P.M. – Q&A with Dr. Brown

1:00 – 2:00 – Talk with the Better Bones Staff about your natural program at our table!